The Xiaomi 12 is a compact 6.28-inch smartphone that is part of Xiaomi's new flagship series and features powerful hardware. It is just as quick as the Xiaomi 12 Pro thanks to the high-end Snapdragon 8 Gen 1 SoC. Aside from the changing form factor and camera configuration, it has a lot of the same equipment as the top model.
With a screen size of 6.28 inches, the Xiaomi 12 is one of the most compact smartphones available today. This distinguishes it in the high-end class, where Xiaomi's newest sprout, the Snapdragon 8 Gen 1 SoC, unquestionably belongs, but it is still in strong company. The Xiaomi 12 is even smaller than the Apple iPhone 13 and roughly the same size as its Sony Xperia 5 III high-end competition, with a footprint of 153 x 70 mm (6 x 2.8 in).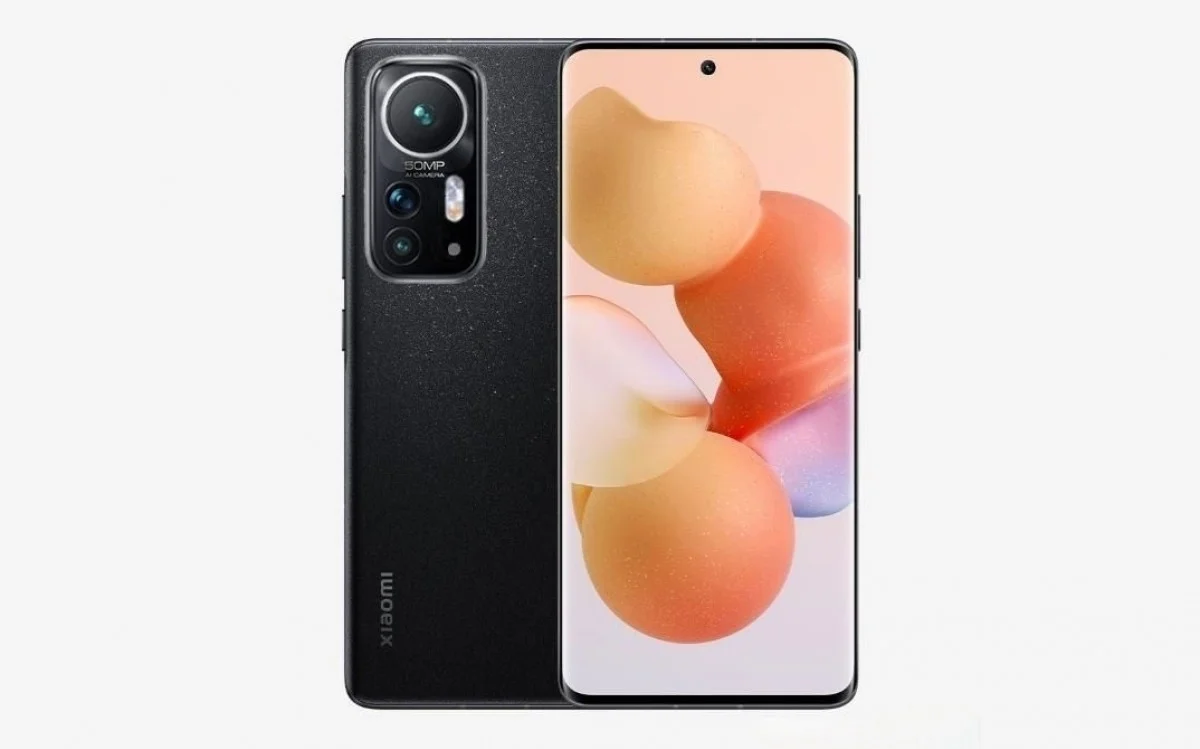 Curved AMOLED panel with 120 Hz
Xiaomi not only makes the middle model of its new flagship series (the Xiaomi 12X and Xiaomi 12 Pro are the other two variants) comfortable to hold, but it also gives it a high-quality exterior. Corning Gorilla Glas 6 protects the curved display with an AMOLED panel and 120 Hz refresh rate, while the rear is matte glass that feels somewhat gritty and barely reveals fingerprints. Blue, gray, and purple are among the case colors available.
The Xiaomi 12 has 8 GB of LPDDR5 RAM and 128 or 256 GB of UFS 3.1 storage options. You can't expand the storage because there isn't a microSD slot. Those who opt for the larger storage version, on the other hand, will not have to pay a significant premium over those who go for the smaller version. The Xiaomi 12 costs roughly $664 with 8/128 GB from importers like Trading Shenzhen, and around $723 with 256 GB.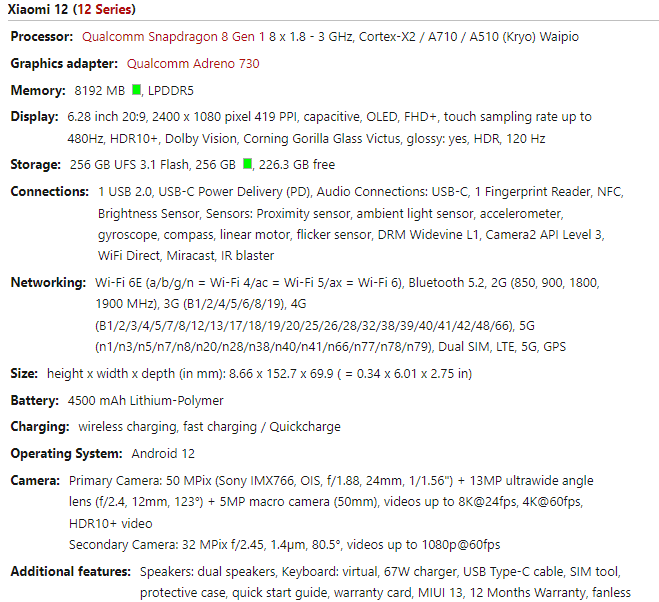 Wireless charging at up to 50 watts

In addition to dual SIM with 5G, WIFI 6E, and a triple camera with the Sony IMX766 50-MP sensor, the Xiaomi 12 excels with its battery: first, because the 4500mAh battery can be charged quickly using the included 67-Watt charger; and second, because the compact smartphone supports wireless charging at up to 50 watts and can charge other devices wirelessly at up to 10 watts via reverse wireless charging.