Need a business laptop but don't want to make a sacrifice? The MSI Summit E14 Evo includes everything you need and more.
What factors do you consider when looking for the best business laptop? For many, performance is critical; you want something that can handle any task you throw at it, from daily admin to comfortably running design apps whenever you want to get hands-on. Others are driven by a desire for a good-looking, slimline, and lightweight machine that is comfortable to use and portable.
Some users prioritize security features, while others seek all of the extra features that make a laptop more enjoyable and reliable to use on a daily basis. And, while you might expect to have to look around for a business laptop that meets the majority of your specific requirements, MSI's latest laptop checks all of these boxes and more.
The MSI Summit E14 Evo(opens in new tab) was designed with the business elite in mind, and it boasts high performance combined with a dependable design, as well as smart features that increase its security and make it a joy to use, no matter where you are. Here's what you should know.
One look at the Summit E14 Evo should be enough to convince you that it's a step above the competition. It's a 14-inch laptop with sleek looks and a spacious 16:10 FHD+ display, which gives you that extra bit of room over the standard 16:9 screen and is comfortable to use for hours on end, and with its backlit keyboard, you'll be able to keep going long after dark.
The Summit E14 Evo is light enough to take anywhere, weighing only 1.6 kg, but just because it's slim and light doesn't mean you have to sacrifice power or connectivity. The latest 12th generation Intel Core i7 processor with up to 14 cores and up to twice the performance of previous generation processors is under the hood, along with up to 32GB memory and plenty of SSD storage options.
With the Summit E14 Evo, you're especially well served in terms of connectivity. Along with a standard USB-A port, there are two USB-C ports with PD charging, as well as a Micro SD card reader and an HDMI output for when you need to share your work on a larger screen. And Wi-Fi 6E ensures a rock-solid network connection, even when sharing with multiple devices.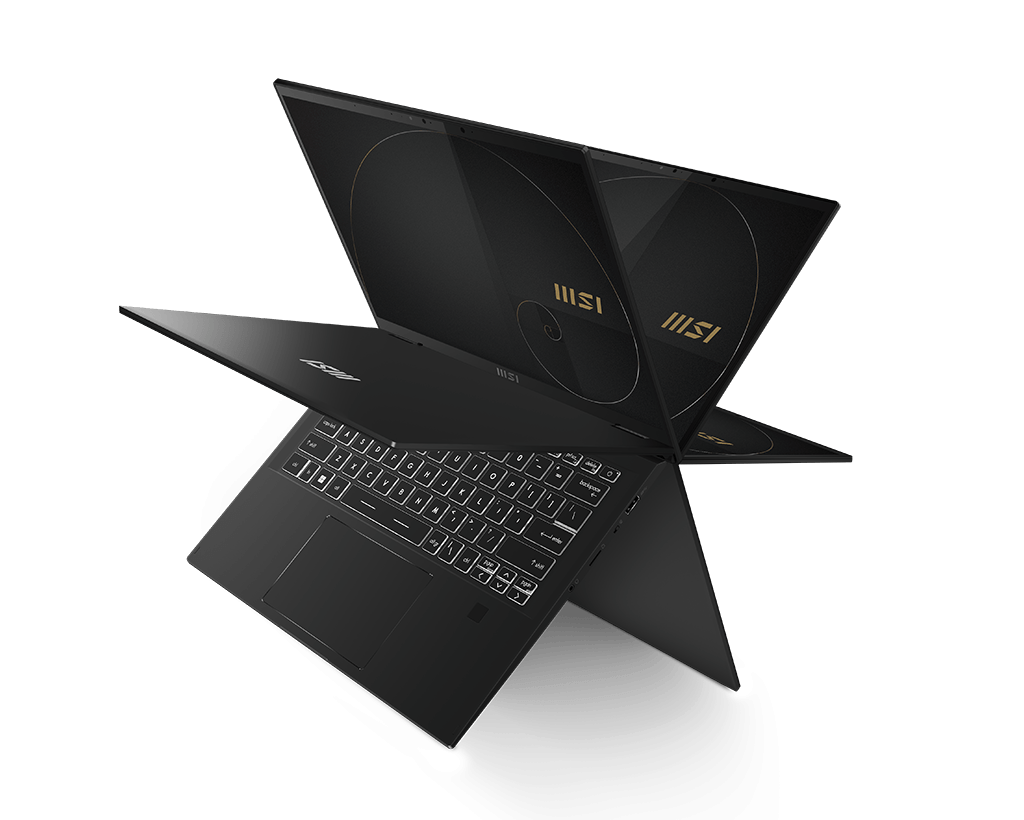 A laptop that's a pleasure to use
The Summit E14 Evo is more than just great specs; it's also loaded with features that make it a lot more enjoyable to use than the average business laptop. If you've ever had to deal with noisy fans spinning up while putting a laptop through its paces, the Summit E14 Evo's Ambient Silent AI feature can provide you with some much-needed peace and quiet when you need it.
It detects ambient noise levels and adjusts performance levels and fan speed noise to match, so if you're working in a quiet airport business lounge, it'll be whisper-quiet, but if you're on the train or in a noisy coffee shop, it'll turn up the power a little more. And if you frequently struggle to be heard on video calls due to background noise, the Summit E14 Evo has built-in noise cancellation that will effectively cancel out external noises and suppress ambient background noise when you're on a video conference.
Working on the go and lacking easy access to an electrical outlet? The Summit E14 Evo has an incredibly useful AI Smart Auto feature that detects your usage scenario and manages performance so that it can keep going when you need it; for example, if you run out of battery power, it will automatically switch to Super Battery mode to provide less of a power drain until you can get to a socket. A single battery charge will provide up to 10 hours of use, and the Summit E14 EVO's fast charging technology will provide 1.5 hours of battery extension after only 15 minutes of charging.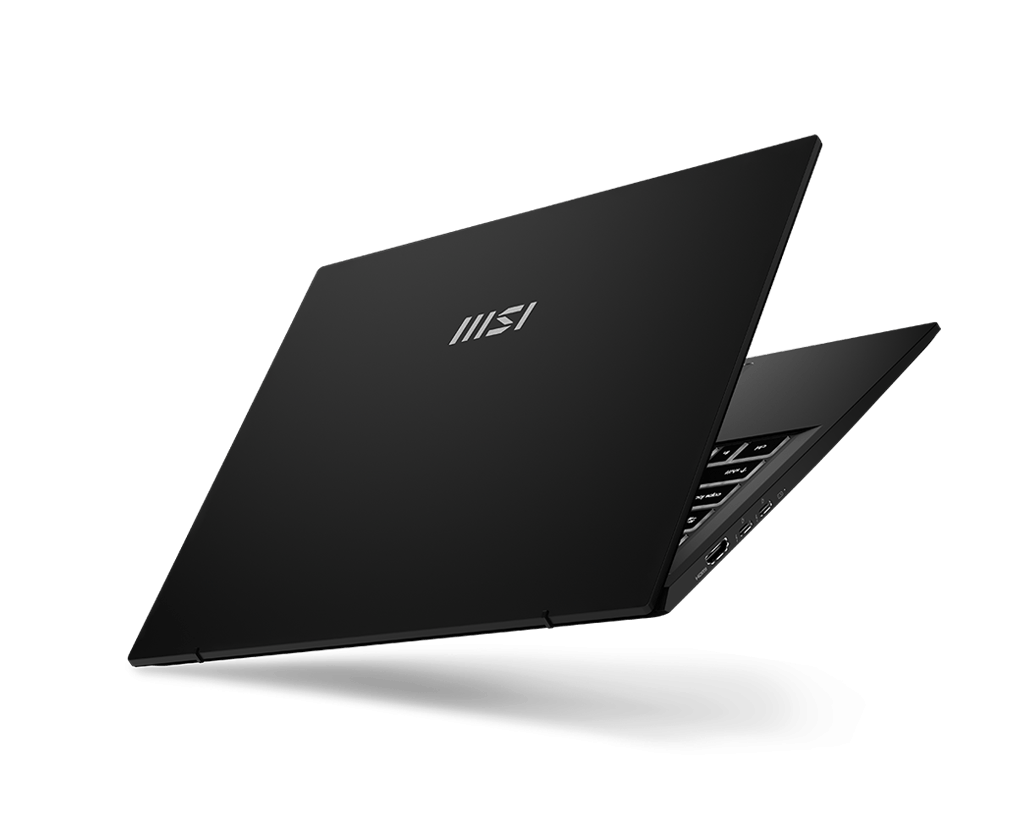 All the security you need
If security is important to you, the MSI Summit E14 Evo has all the features you need, plus some you may not have realized were available. The Summit E14 Evo has a built-in fingerprint sensor for secure logins, but it goes much further in terms of security. There's a Find Your MSI Laptop feature that uses the Tile app to help you find it via Bluetooth, even if it's turned off, and you can also use Tile on your laptop to find your phone.
Do you require additional security? If you don't want people looking at your screen when you're not there, the Summit E14 Evo comes with Tobii Aware, which automatically blurs the screen and locks your device when you step away, and will even notify you if someone tries to look at it. It's ideal if you're working with sensitive information and want an easy way to ensure that only you have access to it.
Order the Summit E14 Evo today
Finding the best business laptop does not have to mean sacrificing design, performance, security, or anything else. The MSI Summit E14 Evo comes with a stunning display, plenty of power, and enough battery life to keep you productive wherever you go, as well as enterprise-grade security so you can work anywhere with confidence. Learn more about the Summit E14 Evo and place your order today at MSI.