With the best external hard drives available today, you can backup your files and keep everything safe.
The best external hard drives and SSDs (solid-state drives) are becoming increasingly important tools for creatives as image and video resolutions increase and the size of everything from PDFs to Powerpoint files grows.
While our creativity and design skills add value to our work, they are useless if we can't easily and efficiently store, share, transfer, and back up our files and assets. Whether you like it or not, your computer could be stolen, damaged, or simply fail at any time. The best external hard drive can give you peace of mind by ensuring that your most important files are safely stored if the worst happens.
We've chosen a selection of our favorite options for both PCs and Macs to make it easier for you to choose the best external hard drive or SSD for you. Skip ahead to our section on How to Choose the Best External Hard Drives if you're not sure how to choose between them.
Meanwhile, if you're looking for a device specifically for gaming, check out our guide to the best SSD for PS5, and don't forget about the best cloud storage. If you're looking for more accessories, check out our picks for the best power banks and the best internal hard drives.
The best external hard drives and SSDs
01. Western Digital Elements Portable External Hard Drive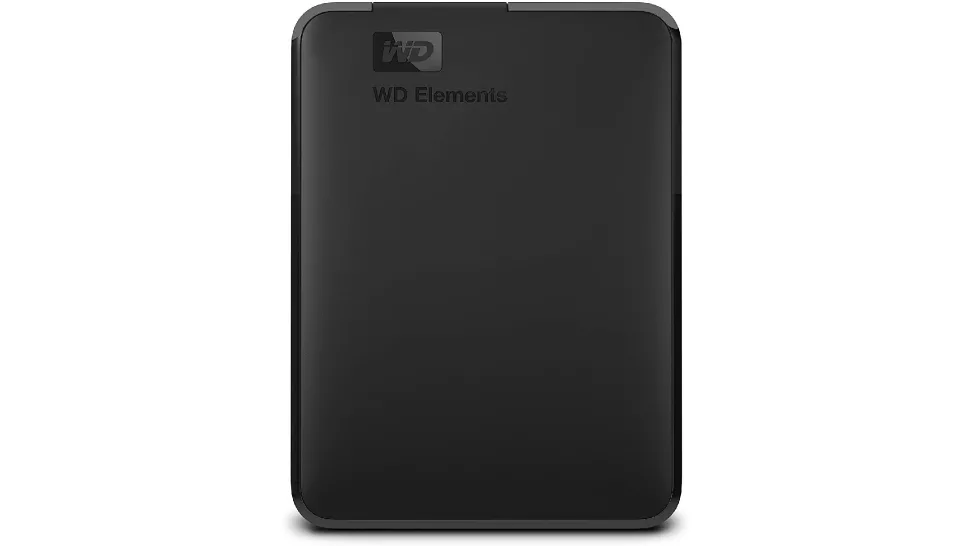 With superfast transfer speeds, massive capacity, and an affordable price, we consider this WD device to be the best external hard drive for the majority of people today. It is backwards compatible with USB 2.0 devices as well as the latest USB 3.0 devices. It provides superfast data transfer rates of up to 6GBps when connected to a USB 3.0 port. It's consistently dependable in use, and depending on how much you pay, capacity can reach up to 18TB. That can add up, but in terms of cost per TB, it still represents excellent value.
This hard drive is preformatted for Windows, but Mac users can easily reformat it. And, while it doesn't have many clever features, it does the job brilliantly and at a very reasonable price. However, backup software is not included on this drive. If you require that, you may prefer the next option on our list.
02. Samsung T7 Touch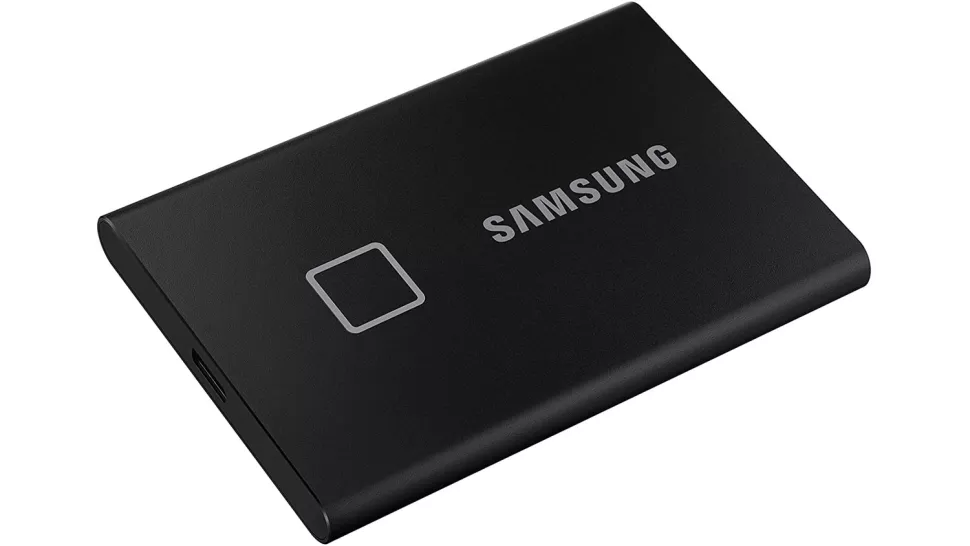 If you have gigabytes of large image or video files, you don't want to be stuck watching the progress bar crawl along at a snail's pace. That is when an SSD is preferable to an external hard drive. They are more expensive, but they are much faster. And the Samsung T7 Touch is an excellent value, with the added benefit of fingerprint security (this is the difference from the standard Samsung T7)
The built-in fingerprint scanner is protected by AES 265-bit encryption, and once configured, no one else will be able to access your files. If you prefer, you can also use password protection. The T7 can load, edit, and save 4K video directly, which can be painfully slow with a USB hard disk. You can install applications on it and even run an entire alternate operating system at full speed if you want.
Since our Samsung T3 review years ago, we've been impressed with this line of Samsung SSDs. The T7, like the previous drives in the line, is compact, lightweight, and robust, with a shock-resistant aluminum housing that can withstand drops of up to two metres. Although the T5 is still widely available, the T7 is twice as fast, with read/write speeds of up to 1,050MB/s and 1,000MB/s, respectively. And we've seen some fantastic deals on the Samsung T7, so act quickly if you want to save big on one of the best SSDs available.
03. Western Digital My Book
Western Digital's My Book external hard drive is very similar to the Elements model, which is ranked first on our list. Both support USB 3.0 and provide fast transfer speeds (in this case, up to 5GBps). Both are available in a variety of capacities ranging from 1TB to 18TB. And both provide excellent overall value.
Advertisement
The main advantage of using My Book is that you get a lot of useful features as well. The built-in backup software (WD Auto Backup) and password protection with 256-bit AES hardware encryption are the most important features.
If you don't care about these, the WD Elements drive will probably give you more gigabytes for your money. However, if security and/or regular backups are important to you, the My Book is likely to be a better overall value. (However, prices change on a daily basis, so check the links above for the most recent deals.)
04. ADATA HD710 Pro rugged external hard drive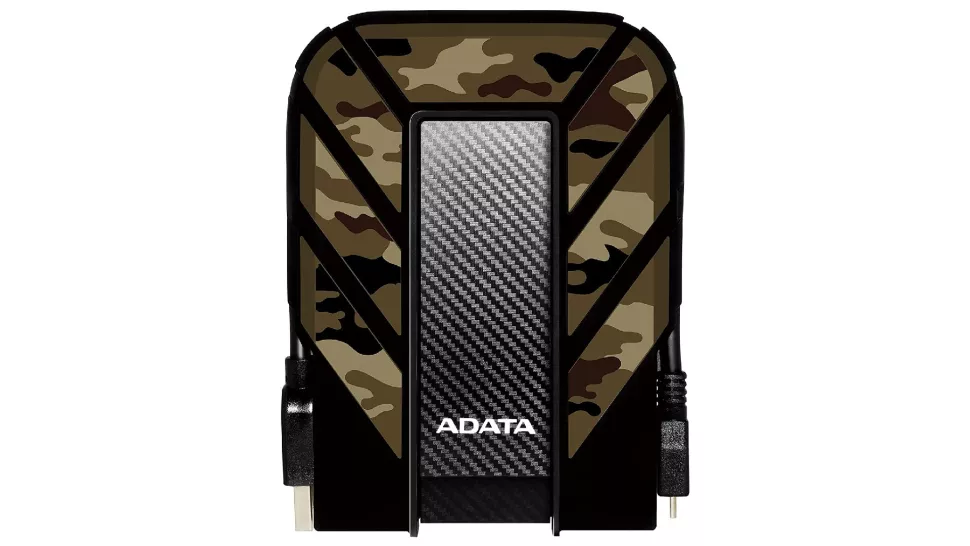 If you're taking your hard drive outdoors, such as on a photography shoot, you'll want something tough enough to withstand the journey, especially if the weather isn't cooperating. In that case, we'd suggest the ADATA HD710 Pro.
It can withstand drops from up to 1.5m in height thanks to three layers of military-grade anti-shock technology. It is IP68-rated and provides dust and sand protection, as well as being waterproof for 60 minutes at a depth of 2m. It also includes a waterproof cover as well as shock sensors. If significant vibrations are detected during data transfer, a red LED illuminates to alert you, and the device automatically activates internal protection mechanisms to protect your data.
It's also quite fast, with transfer speeds of up to 5GBps and storage capacities of up to 5TB. While the camouflage look may not be for everyone, there is nothing finer when it comes to ruggedness.
05. SanDisk Professional G-Drive Pro external hard drive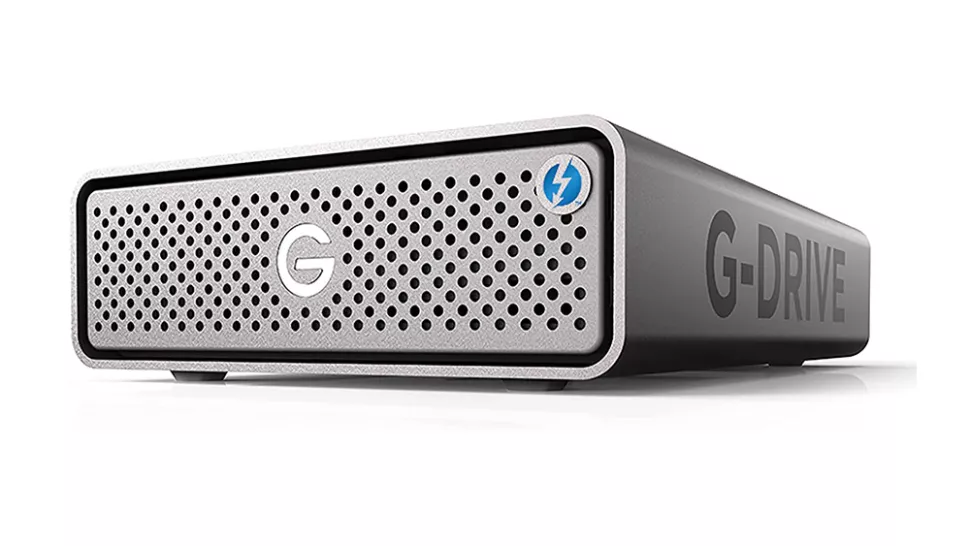 Don't want to deal with the hassle of reformatting a hard drive to use with your Mac? This SanDisk hard drive is Mac-compatible and can be formatted to work with any PC. Aside from that, you have the option of staggering capacities ranging from 1TB to 20TB. There's a beautiful, clean aluminum design. You also get USB-C as well as two Thunderbolt ports. In fact, if you need a large external hard drive for work, this is an excellent choice for digital artists.
However, if you're looking for a cute, portable little hard drive, the G-Drive Pro is not for you. Whether you choose the 4TB or 18TB model, the large metal case is a beast. The fact that you can daisy-chain up to six together indicates that this is aimed at professionals who do a lot of digital work.
With the Thunderbolt ports, you can either use the included mains plug or simply plug into your Mac or PC to power up. This allows for some portability, but it is far from a pick-up-and-go option.
06. Seagate Backup Plus Desktop Drive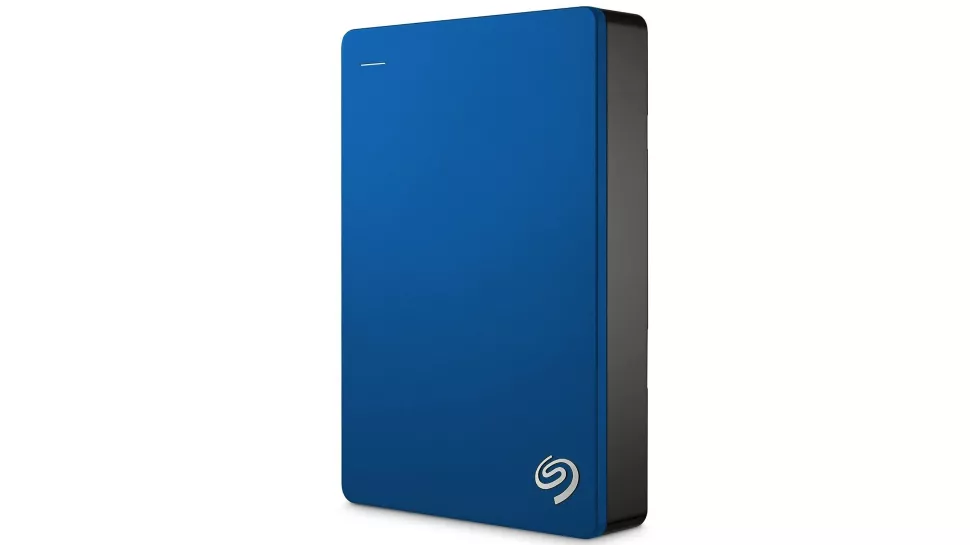 The Seagate Backup Plus is ideal for a dependable backup solution that you can set up and forget about. It comes with its own backup software and can be configured to securely store data from nearly all of your devices. So, in addition to moving files from your computer, it can also retrieve data from your phone, cloud storage, and social media accounts if desired.
You get a good range of storage capacities from 1TB to 5TB for a reasonable price, and it's a looker with an appealing slim metal design that's also nice and portable. Remember that if you're a Mac user, it's formatted for PC; however, if you install the Mac NTFS driver, you'll be able to use it on both platforms without having to reformat.
07. Samsung T5 SSD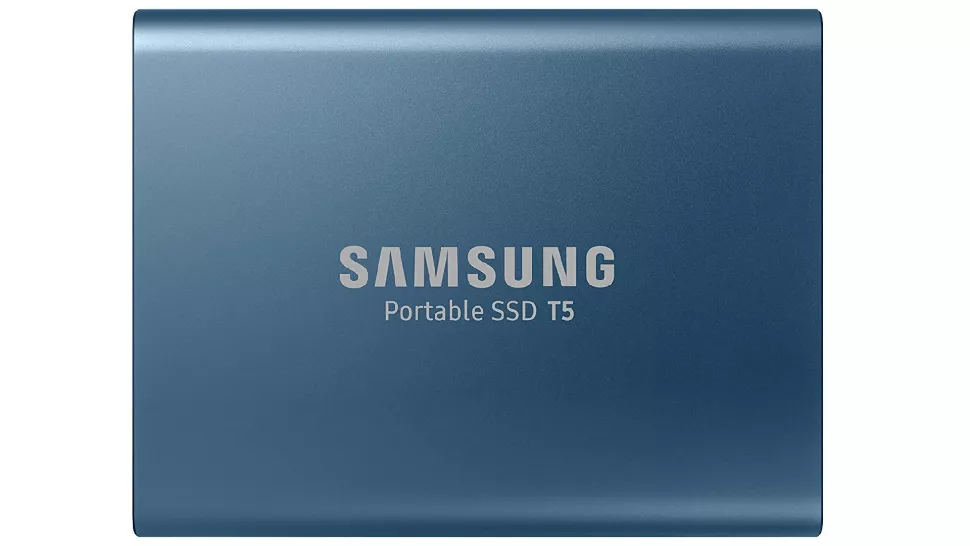 The Samsung T5 is, as the name suggests, an older model than the Samsung T7 Touch, so transfer speeds are roughly half as fast, and there is no fingerprint scanner. It might be worth looking into if you can get one for a significantly lower price. (For the most recent offers, see the pricing widgets above.)
That's because you still get the same high build quality and dependability, AES 256-bit encryption, and password protection. It's also smaller and lighter (5.7 x 1 x 7.4 cm and 51g). So, if you need an external SSD to travel with and every inch of luggage space is valuable to you, that could be a good option.
08. Adata SD700 External SSD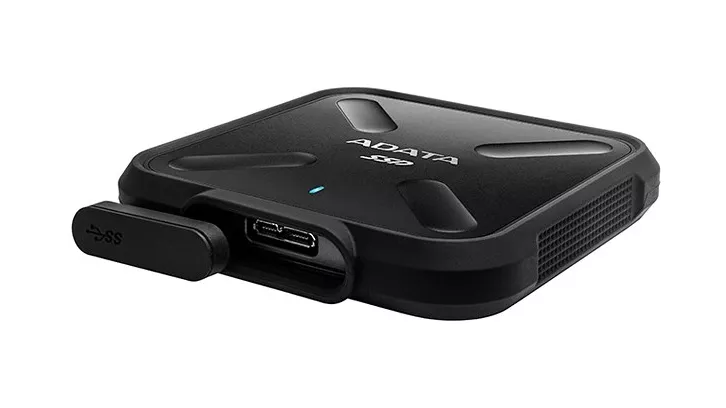 SSDs, in general, can withstand more abuse than hard drives. The Adata SD700, on the other hand, goes a step further. It is waterproof for up to 30 minutes and IP68 rated, which means it can withstand dust, dirt, and sand. If you enjoy working on the beach, this is the job for you! The initial capacity isn't huge, and the write speeds aren't as fast as the Samsung SSDs on our list. However, if you require rugged protection for your external storage device, this is an excellent choice.
09. WD My Book Duo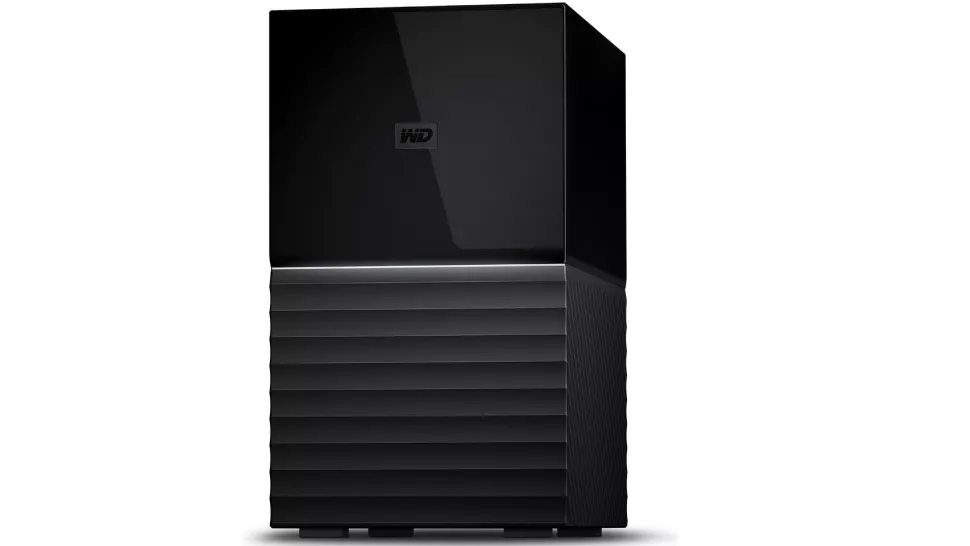 If you work with 4K or 8K video or large 3D scenes on a regular basis, you'll probably need more storage than most of the best external hard drives can provide. In fact, you might need something like the WD My Book Duo, which offers storage capacities of up to 36TB. While that may appear to be excessive for any individual, there is a reason why you might prefer this over smaller external drives.
Rather than using all of the storage, you can configure the My Book Duo's drives as a RAID 1 backup, which means your data is duplicated across two drives. This means that if one of them fails, everything on the other drive is still safe. This makes it an excellent choice for anyone who does not want to leave anything to chance when it comes to their files.
This drive has two additional USB ports on the back for inserting flash drives. The device includes 256-bit AES hardware encryption as well as automatic backup software (WD SmartWare Pro). It's also worth noting that the enclosure is fully serviceable, and WD ships the drive pre-formatted for Windows users (NTFS). As a result, you will need to reformat it in order for it to work with your Mac.
How to choose the best external hard drives?
When selecting the best external hard drive for you, look for one that has enough storage space for all of your data, ideally with room to spare. If you want to clear project files from your main computer, a 500GB drive should suffice, but if you regularly work with video, you'll probably need more. We recommend estimating how much storage space you require and then doubling it to be on the safe side.
You should also ensure that you can connect the drive to your PC or Mac. The older generation of rectangular USB-A ports has been largely replaced by the newer, smaller reversible USB-C ports that now predominate on modern laptops. Check to see if your device has any available slots and if the external hard drive or SSD supports one of them.
External storage should be as fast and responsive as moving things around on your regular computer. The external hard drives on this list are all fairly quick, but if you want something even faster, a solid-state drive (SSD) offers the ultimate in speed, albeit at a higher price.
Hard drive vs SSD: which is best?
When purchasing an external drive, you have two options: a hard disk drive (HDD) or a solid-state drive (SSD) (SSD). Hard drives, which are built around a spinning platter, have been around for a very long time. SSDs are a relatively new technology. They use flash memory to store data, so there are no moving parts. It also means that SSDs are lighter, faster, and use less power, but the downside is that they will always be more expensive.
A hard disk drive (HDD) is the best way to store large amounts of data while keeping costs low. They provide a large capacity at reasonable prices. The disadvantage is that they are relatively slow, and their moving parts make them more prone to damage, as they can become unreliable if knocked or dropped. This means you shouldn't rely solely on an HDD for backup, especially if you're carrying it around with you.
SSDs are faster and more reliable because they lack sensitive moving parts. They're more expensive, but if speed is your top priority, especially if you're moving a lot of large files or want to run programs off the drive, they're often worth the extra money.
Alternatively, you can use a smaller SSD for files that you need to access or move frequently, and then store less frequently used data on a larger capacity HDD.
Can I make my own external hard drive or SSD?
Yes, you can if you don't mind getting your hands dirty. It is possible to save money by purchasing an internal hard drive or SSD and a suitable enclosure and assembling it yourself; it should take no more than five minutes. Choose an NVMe SSD and enclosure for the best performance, but keep in mind that it must be plugged into a USB 3.1 Gen 2 port to achieve maximum speeds. Seek out a SATA SSD and a compatible enclosure for less speed at a lower cost; hard disks and enclosures for maximum storage at the lowest cost are also readily available.
You won't get any useful automated backup software like you would with a ready-made external drive, so if that's important to you, you'll need to source your own or settle for one of the options above.
It's also worth noting that if an external drive fails, the problem could be with the enclosure rather than the drive itself. If your external drive dies, it's worth looking for a cheap enclosure and swapping the drive into it to see if it comes back to life; it's worked for us in the past!