We're sure you've considered investing at some point, whether you have a steady full-time job or a side hustle. It's one of the most popular options for passive income – but many people avoid it because they believe you need thousands of extra dollars in your bank account to begin investing.
That is completely false!
Nowadays, you can start investing with as little as $5 – and if you're not sure where to start, various micro-investing apps are ideal for that.
In this article, we'll introduce you to 9 micro-investing gems that you can get for free from Google Play or Apple's App Store… Only to reap the benefits for a lifetime!
In this article, we'll introduce you to 9 micro-investing gems that you can get for free from Google Play or Apple's App Store… Only to reap the benefits for the rest of your life!
What Exactly Is Micro-Investing?
Micro-investing is exactly what it sounds like: saving and investing micro amounts of money so it can earn you passive income.
Consider this if you believe it isn't even worth your time. Investing $20 once will not be enough to build wealth, but putting a little money in on a regular basis will grow your overall investments over time. Imagine what your investment account will look like in a decade or two if you start investing your spare change while you're still in school!
While investors who want to gain massive sums in little time might want to look from other investment options, micro-investing is great for those who want to be responsible about their future personal finance but cannot afford to dedicate large sums straight away. It is also more rewarding than a savings account, which typically has extremely low interest rates.
All financial advisors would advise you to begin working toward building wealth and ensuring you have a solid retirement fund in advance. Unfortunately, millions of adults around the world are still not planning for their future.
The good news is that you can move ahead of them right now.
Why Should You Use Micro-Investing Apps?
It's not surprising that there's an app for everything these days. Using apps is a quick and easy way to handle your shopping, banking, dating, planning, and a zillion other tasks… including micro-investing.
Modern desktop and mobile applications have impressive capabilities. If you believe that a micro-investing app can only allow you to deposit money into investment accounts and buy individual stocks, you are mistaken! They now include robo-advisors, zero-commission trading, the ability to invest spare change or buy fractional shares, among other things.
Best of all, many micro-investing apps are extremely user-friendly, so there's no need to be concerned about not understanding complex terminology or not knowing which individual stocks to buy and sell. They frequently include educational resources to help you navigate the world of personal finance and micro-investing with ease.
We're confident you have a credit or debit card and understand how to use it. Handling micro-investing apps doesn't get much more complicated than that!
9 Best Micro-Investing Apps to Try
Micro-investing apps are available in both the Apple App Store and Google Play. Whether you prefer to be more hands-on or prefer the set-it-and-forget-it approach of automated investing, the list below will undoubtedly have an option that matches your stock market wishes, needs, and risk tolerance.
Robinhood

Robinhood, which debuted in 2013, is undoubtedly one of the most well-known micro-investing apps. Investors who want to make the most of their money appreciated that it was the first app of its kind to provide commission-free trading. While many of its competitors quickly followed suit, Robinhood already had a sizable fan base – and it still does.
You can also trade options, index funds, and cryptocurrencies with Robinhood, all of which are commission-free. However, if you want even more investment options, you can pay $5 per month for its Robinhood Gold plan. It should be noted, however, that Robinhood does not provide any services related to mutual funds.
The most significant disadvantage of Robinhood is that, while it is available on both iOS and Android (as well as in your web browser), it is only available in the United States. It did intend to enter the UK market a few years ago and even began pre-launch testing; however, these plans have been postponed indefinitely.
Acorns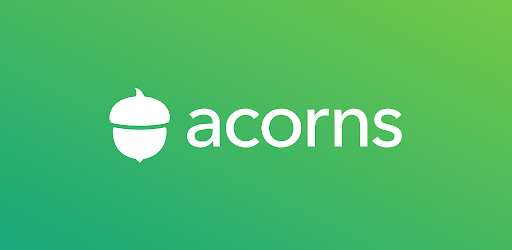 Acorns is named after a cute metaphor: just as a small acorn can grow into a tall and sturdy oak tree, small amounts of money invested can grow into solid funds and help you build wealth. This app also helps you improve your financial knowledge by providing a wealth of educational resources on topics such as taxes, retirement, cryptocurrency, saving, and investing.
Acorns is not the best option if you're looking for free micro-investing apps. You can choose between two plans, depending on your needs: Personal ($3 per month) or Family ($5 per month). However, it enables you to do the bare minimum required to earn money through micro-investing!
When you link your debit card to your account, the micro-investing app rounds up your purchases, depositing any excess funds into your account and investing them once you have more than $5. You can leave investment decisions entirely to the app or set your preferences as small guidance.
When it comes to the minimum investment on Acorns, there are no hard and fast rules. Naturally, you'll need money in your account to begin saving and investing, but it's not required just to open one!
Betterment

Betterment is another excellent micro-investing app for those who prefer a hands-off approach and value automated investing. The app bills itself as "the largest independent online financial advisor" on its website, with the goal of assisting users in making the most of their savings by investing smartly and effortlessly.
When you create an account on Betterment, the system adjusts its algorithms as best it can to match your needs and priorities. For example, you can choose socially responsible investing, which means your money will go to environmentally friendly projects or businesses that promote workplace diversity.
This investment app is available for both iOS and Android; however, Betterment, like Robinhood, is only available in the United States due to regulatory requirements.
Moneybox

Moneybox, like Acorns, allows you to invest your spare change by rounding up your daily purchases. In addition to these round-ups, you can make one-time or recurring deposits (for example, on your payday every month), making micro-investing a breeze.
Cautious, balanced, or adventurous – these are the three options you can select once you create an account on Moneybox so that it can understand and adapt to your risk tolerance perfectly.
Do you want to completely eliminate the risks? The app also includes savings accounts. Do you want to save for retirement? Moneybox Personal Pension Account is available to meet your needs! Moneybox's user appeal stems from the variety of micro-investment options available.
Moneybox, unlike some of the other micro-investing apps on this list, is aimed at the British public rather than the US. Some accounts (for example, a Lifetime ISA) will even require a UK National Insurance number to get started.
Public.com

While some micro-investing apps strive to provide as many options as possible in order to appeal to the general public, Public.com primarily targets younger generations who are accustomed to spending their time on social media.
Aside from investing in fractional shares of stocks and exchange-traded funds, Public.com intends to launch alternative investment options such as art, NFTs, and collectibles in the near future. It, like many micro-investing apps these days, offers zero-commission trading and does not participate in the Payment for Order Flow (PFOF).
Users of Public.com can not only create an account and invest, but they can also participate in discussions started by the investor community and even follow content creators who present, explain, and discuss stock market news, crypto trends, and much more.
Webull

Webull, which debuted in 2018, is one of the market's newer micro-investing apps. Nonetheless, it had an excellent strategy for attracting new users. Enter: no-cost stocks!
All new Webull users who open an account receive two free fractional share stocks. When they deposit money into their account, they receive four more – a gift worth thousands of dollars, according to the website.
If you think Webull is all about stock trading, you're mistaken. This micro-investing platform also allows you to trade cryptocurrencies, options, and over-the-counter (OTC) securities. There is also no account minimum!
While the Webull micro-investment app lacks a robo-advisor and personalized investment advice, it does provide a wealth of data and powerful tools for in-depth market analysis. It's also extremely accessible: you can get it for Windows, macOS, Linux, Android, and iOS, or use it in the browser if that's more your style!
Stash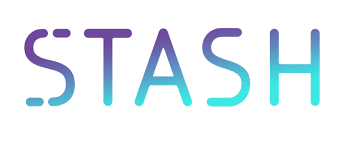 Stash may not be the best option for those looking for micro-investing platforms that they can set and forget. It is, however, an excellent choice for those who prefer to be more hands-on with their investment portfolio and actively explore the market. The sky is the limit when it comes to stocks, ETFs, cryptocurrencies, and fractional shares.
Both Android and iOS devices can use the app. After you download it, you must link it to your bank account; then, instead of making decisions for you, Stash will ask you questions about your preferences and risk tolerance. Once it has gathered all of the necessary information, the app will present you with a list of companies that meet your requirements and allow you to make your own selection.
Unfortunately, while Stash allows you to invest without paying any trading fees, the app itself is not free. It is, however, reasonably priced: depending on the plan you choose, the monthly fee can be as low as $1 (Stash Beginner; other plans range between $3 and $9).
Wealthsimple

On this list, we've seen both UK- and US-focused micro-investing apps, but Wealthsimple is the first Canadian one. To be able to open an account on the platform, you must live in Canada and either be a resident or hold a Canadian visa.
Wealthsimple, according to the team, aims to make services that were previously only available to the wealthy much more accessible. Yes, you can use it to invest your spare change automatically, but you can also engage in commission-free trading with dividend reinvestment, automated rebalancing, and tax loss harvesting.
What distinguishes Wealthsimple is the ease with which each user can connect with a financial advisor and get answers to their questions. Whether you prefer live chat, email, or phone calls, the customer service team is available to assist you – even on weekends!
Greenlight

One thing all of the micro-investing apps on this list have in common is an age requirement. You must be 18 years old, or the legal age in your country, to open a trading account.
But what if you want to start investing before you graduate from high school? Or if you're a parent who wants to teach their adolescent children about investing and personal finance? Don't worry, Greenlight is designed specifically for underage investors. There are no age restrictions!
Furthermore, it is an excellent low-cost option. Following the free 30-day trial, the monthly fee is only $4.99-9.98 for the entire family of up to five children.
All plans include a debit card that can be used both offline and online, an educational app, and a set of useful parental controls for spending, investing, and even ATM usage for each child. Furthermore, parents can easily create chore schedules and link them to their children's allowance – how convenient is that?
Enter to Win PS5 Now