The weather outside is still gray, and spring has yet to arrive in all of its glory, so we're still spending far more time indoors than outside. Perhaps you've grown tired of staring at the same few games on your computer screen and want to try something new. If that's the case, have you thought about metaverse games?
Second Life, the first game of its kind, was a huge success. However, because it did not keep up with modern technology, it lost its popularity as a metaverse game. Further developments, particularly the rise of cryptocurrencies, the NFT gaming industry, and play-to-earn game mechanics, destroyed Second Life.
Buzzwords like crypto, NFT, blockchain, and so on conjure up images of complicated graphs, spending all night in front of your computer's blue light, hundreds of apps, and general confusion. When metaverse games are considered, this becomes far less frightening – you simply play to earn, and everyone knows how to play games!
Metaverse gaming, virtual worlds, and sandbox games are all the rage right now, and with so many of them available, these are the best metaverse games to play in 2022.
Horizon Worlds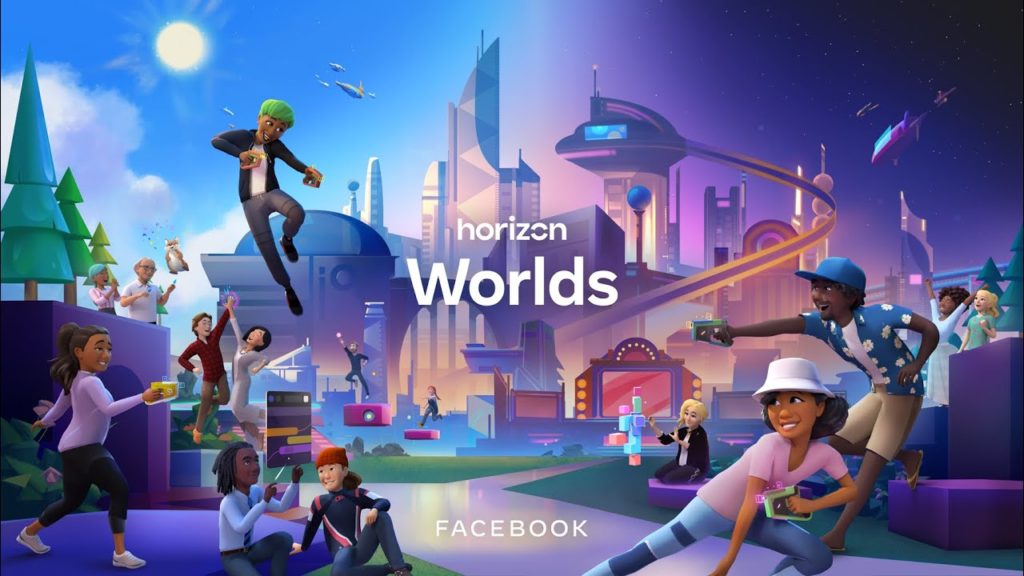 Horizon Worlds is a free virtual reality metaverse game that has quickly become a fan favorite. Without a doubt, it has resurrected the term "metaverse" and become synonymous with the term itself. Meta Platforms (formerly Facebook) created it, and it is literally a world full of opportunities to unleash your creativity and imagination in almost any way you want.
The entire digital environment of this metaverse game is made up of user-generated content: anyone can create whatever they want, and anyone else can enjoy it. Horizon Worlds has an integrated game creation system that allows users to create visually stunning creations and interactive content, such as, as the name implies, a variety of different games.
If being creative and building isn't your thing, Horizon Worlds can be used as a meeting place for you and your friends to chat, have virtual parties, dance competitions, and whatever else you want – the entire metaverse ecosystem is available to you. In your own world, become who you want to be and do what you want to do!
Horizon Worlds is without a doubt one of the best metaverse games to play, with over 300,000 monthly active users. Though some may question whether it can be called a game at all – after all, it is a truly virtual world experienced through a virtual reality machine – Oculus Quest (a VR technology developed by "Meta Platforms" as well).
Decentraland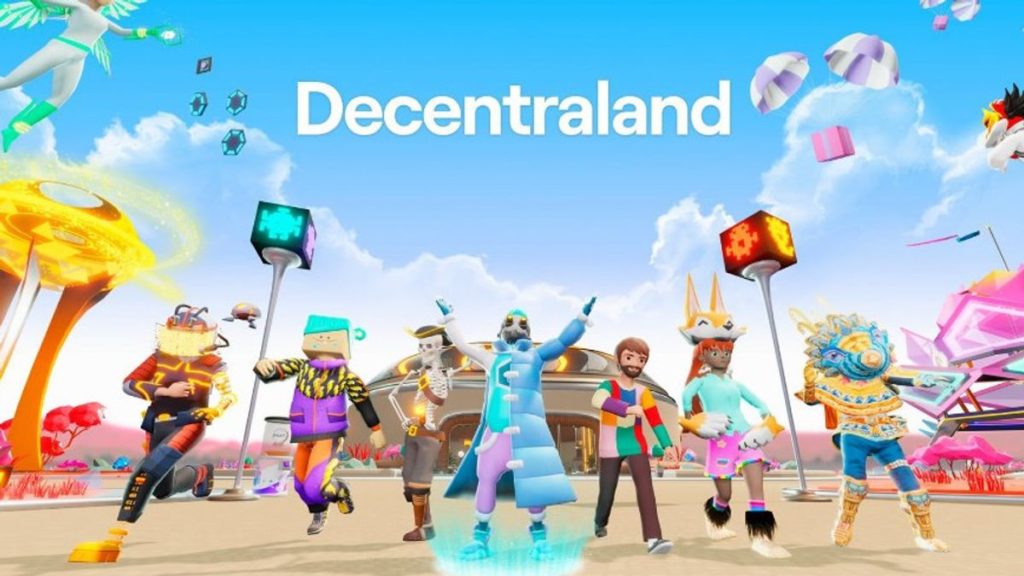 Decentraland is a popular metaverse game and the first blockchain game on this list (spoiler alert: it is not the last one – there will be more!). This browser-based software/game, like Horizon Worlds, is a metaverse game in the most literal sense. What's great is that because Decentraland is a browser-based game, all it really needs is a stable internet connection.
The entire game world is divided into 90,601 land parcels, which can be purchased by anyone using the Decentraland cryptocurrency – MANA coin (psst: Honeygain earnings could help you get those lands pretty much for free!). In this metaverse game, players can build anything on their land, allowing their creative juices to flow freely all over the massive in-game digital world.
Aside from land, players can use MANA to buy names, clothing items, structures, and other in-game items from the buzzing metaverse market of Decentraland. In a sense, the cosmetic and land purchases are NFTs – non-fungible tokens – a component of the blockchain that backs the ownership of these items. There is no need to go into detail here because the entire process of converting your items into NFTs is handled for you, so no prior crypto knowledge is required.
The philosophy of Decentraland is one of its distinguishing features. Decentraland is not run like a business: it is a self-governing body in which the community owns everything within its blockchain space. This means that if you have purchased at least some MANA, you can participate in Decentraland development and updates through smart contracts. With each update, users vote on in-game changes that will be introduced to Decentraland, and the decisions are secured by blockchain technology.
The pricing of this coin is self-regulated by what is going on underneath the hood. For you, this means that prices can only rise!
The similarities between Decentraland and Horizon Worlds are obvious; however, the community aspect and the exploding popularity of this particular game (with virtual fashion shows and concerts by real-life bands held there! ), as well as blockchain bits and pieces, distinguish Decentraland. Decentraland is without a doubt one of the most exciting metaverse games you should try!
The Sandbox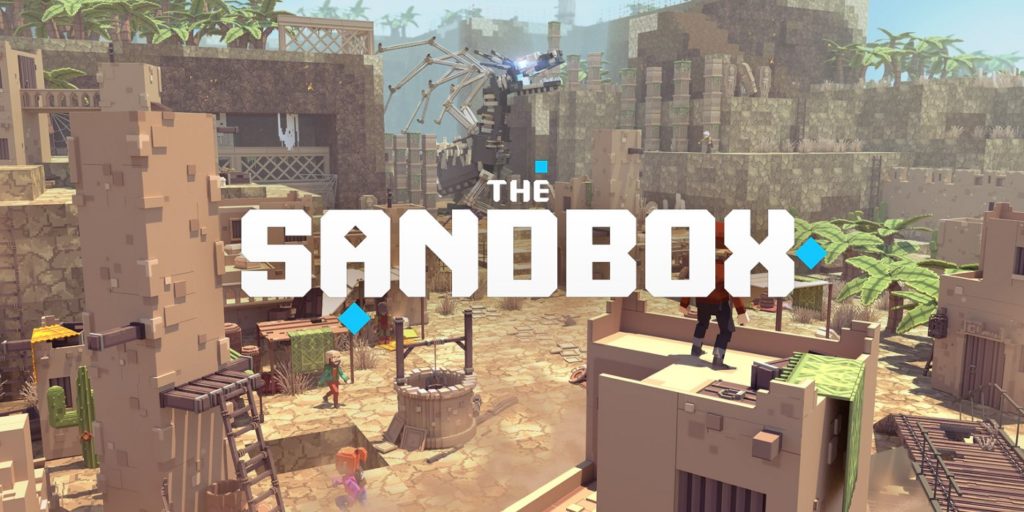 The Sandbox, like the previous two mentioned, is a popular metaverse game. The mechanics of this game are similar to those of Decentraland in that it is a blockchain game, but The Sandbox also includes features of play-to-earn games.
In The Sandbox, players buy virtual lands in the digital world where they can make their creations, create and play games, and list their creations in the game's marketplace, where other players can buy them and place them in their own purchased lands.
This free to play game's creations are made of small cubes, creating a style similar to Minecraft. Whatever people come up with is sold as NFTs. Also, as with Decentraland, acquiring the knowledge required to buy or sell your creations is not difficult.
The Sandbox also includes a Sandbox game maker, which allows players (even those with no prior programming knowledge or experience) to create epic games in their world for others to enjoy. The catch is that, while the game creation experience is free, you must own in-game land where your game will be "hosted" in order for it to be accessible to others.
SAND is the topically named cryptocurrency/native token used in The Sandbox. This currency can be staked in-game, introducing the play to earn mechanics while removing the need for hours and hours of reading about the cryptocurrency world.
With this feature in mind, you can be creative while earning a lot of money, proving that The Sandbox is truly one of the best metaverse games to play.
Illuvium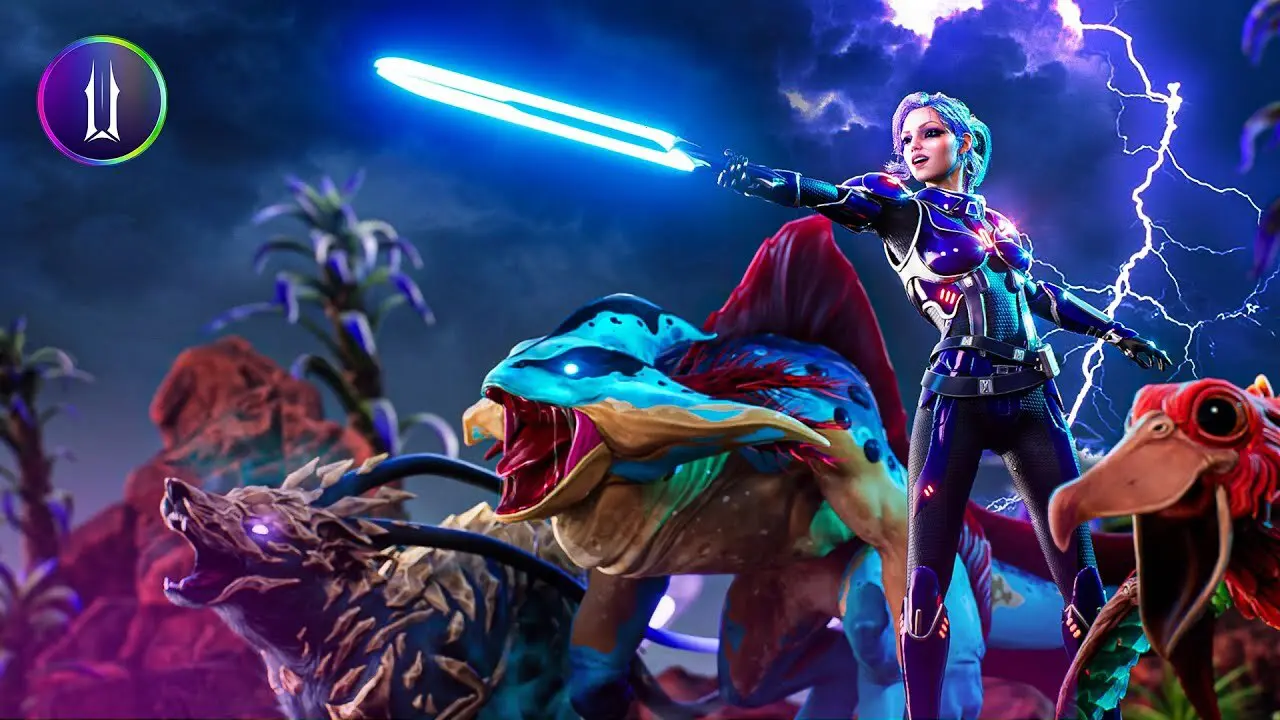 Three words: Pokémon meets cryptocurrency. Illuvium is a massive sci-fi virtual world full of Illuvials – godly and strange creatures that the player must battle and capture. The goal is to gather the most powerful Illuvials, combine them, and form the most powerful team in the digital world of Illuvium. As you can see, this game is very different from the others on our list of metaverse games.
This metaverse game incorporates a variety of mechanics. Aside from the play-to-earn feature, it also includes elements of autobattler-style games and NFTs. In some ways, the creatures encountered by the player are NFTs (which were drawn by world-famous artists, as the game developers explain).
Players (and their captured Illuvials) gain experience points through battling, making them stronger, but the unique aspect is the so-called'merging.' If the player has three of the same type of Illuvial, they can combine them to create a more powerful Illuvial. Aside from the Illuvials, the developers promise a vast land to explore, with many different regions each with their own unique features and treasures to discover. Those regions are rich in resources that benefit the captured Illuvials, strengthening the collection once more.
Illuvium is currently in early development and accepting beta version registrations. Players would initially be able to explore the virtual world and capture Illuvials. Later, battle arenas with PVP mechanics will be added, enhancing the overall gaming experience.
The developers' ambitions for this metaverse game are enormous; hopefully, they will keep their promises and we will not have another No Man's Sky-level failure. Try it out, sign up for the beta, start playing, and watch the game grow – with enough input, it should become one of the most unique metaverse games available.
Sorare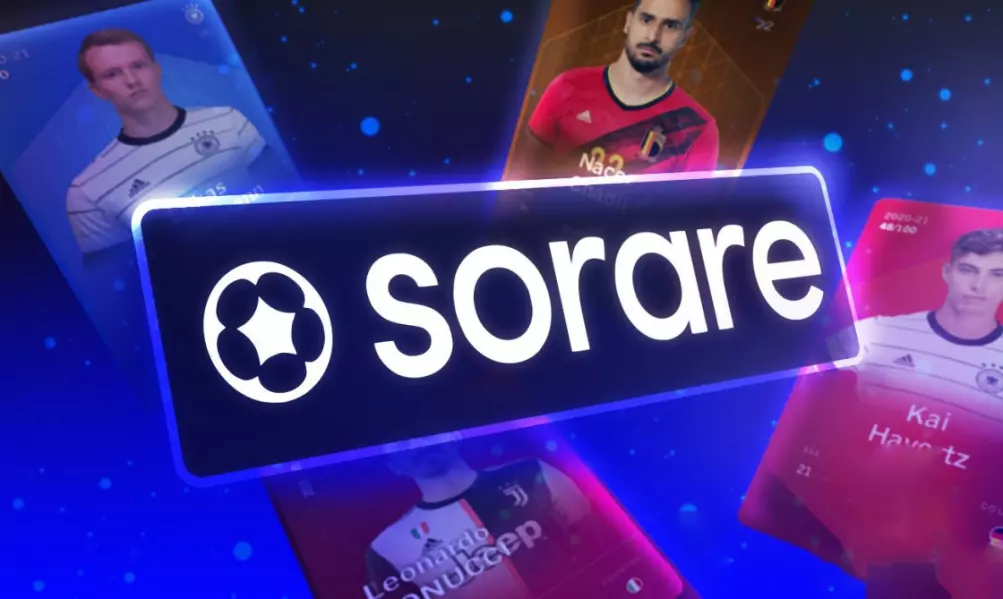 If you enjoy soccer, we have a game for you! Sorare is a blockchain-based fantasy soccer game based on NFT card trading. You form fantasy teams of five players (represented by NFT cards) and compete to be the best soccer manager in the world.
The difference between this game and the others listed is that it does not have a made-up world. It's not a sandbox game like the ones mentioned above. Instead, it has a virtual soccer universe based on actual teams and players. The licensing and player likeness, as well as the addition of new clubs every week, as well as an investment by Antoine Griezmann, demonstrate the legitimacy of this metaverse game.
There are three ways for players to purchase items:
through direct NFT purchases of the physical world players' cards
via purchases from the Sorare marketplace, where game developers mint new player NFT cards for you to bid on.
by trading/purchasing cards from other game players
Sorare is most likely the first (but hopefully not the last) of the sports-themed metaverse games. With enough victories and dedication, you can not only become the best manager in the game, but also make some money on the side through trading or community rewards.
If sports are your thing and you've dabbled in FIFA Ultimate Team, Sorare is an excellent fit for you and one of the most unique online metaverse games to play in 2022.
DeFi Kingdoms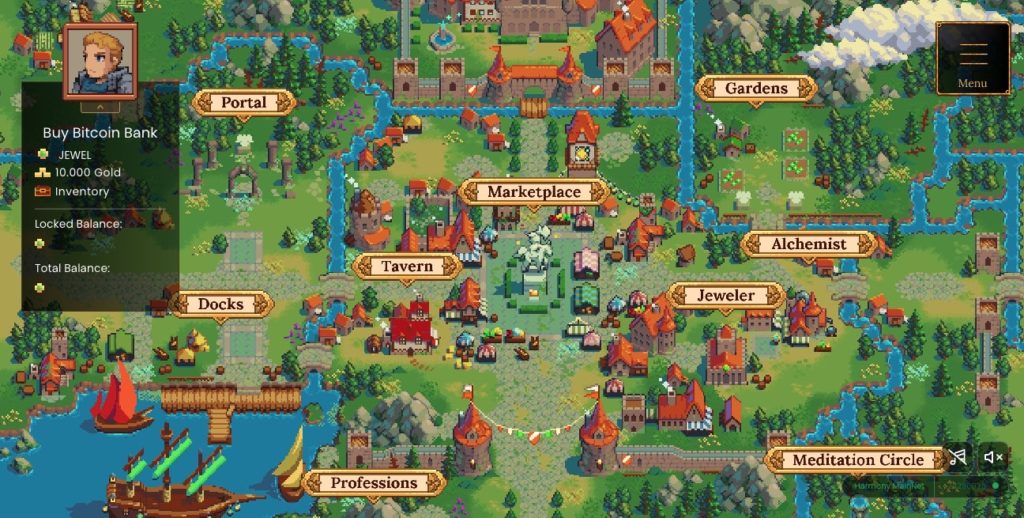 DeFi Kingdoms is a digital world game drawn in beautiful pixel art style. This game aims to turn the ideas of cryptocurrency staking and earning from crypto into easy to understand gaming experience.
The game falls into the blockchain games category once again since the whole economy of DeFi Kingdoms is fueled by play-to-earn game principles, and the in-game cryptocurrency called JEWEL. The game world is spread through different virtual spaces that offer you the opportunity to gain back on your JEWEL investments. For example, there is a garden where you can plant the seeds and collect the yield of JEWEL. The bigger the investment –the bigger the returns. No deeper knowledge required!
Aside from the staking aspect of the game, you can also buy heroes in the Tavern, which are represented as NFTs. You assign different tasks to your heroes, such as fishing, in order for them to gain experience points and you to gain rewards. Each hero has different strengths, as in other RPG games, and training them is necessary to earn rewards. However, you do not need to be overly active in this game. Because most of the work is done by NPCs, and the heroes do their thing when they are assigned different tasks, it can be considered an idle/passive game in its own right.
DeFi Kingdoms is an excellent place to begin for those of us who are interested in metaverse games, crypto, and staking but find the concept too complex or even frightening. It is much easier to understand when there are shiny and beautiful graphics instead of strange graphs!
With this in mind, DeFi Kingdoms is a must-try option for those looking to become crypto enthusiasts, as well as one of the best metaverse games to play.