When it comes to money, most college students do not have much. It makes sense, though, given the size of student loans. Furthermore, the majority of the time is spent studying. The remaining time is spent partying in the dorm room. But no judging, after all, these are the best times!
As a student, having some extra money would be beneficial. A part-time job may be too time-consuming, but it is not the only way to earn money. With that in mind, here are some additional ways to earn money in college.
Sell your notes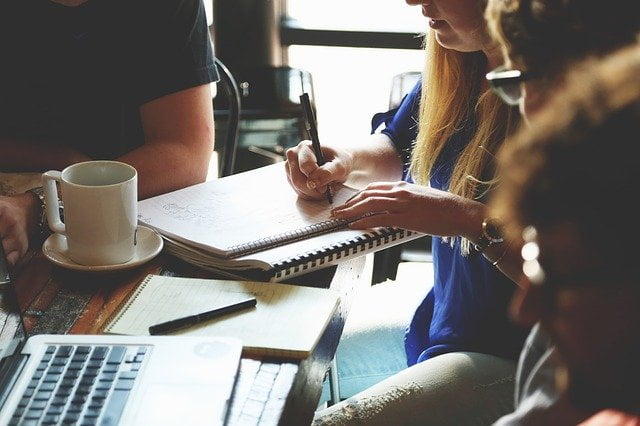 The most important aspects of learning are listening and taking notes. You attend lectures in college that usually contain a lot of information. Your best friends are an old notebook and a pen, which will help you remember what was said. It could also be your laptop, whichever works best for you!
Typically, after completing a course, you are left with stacks of papers (or documents on your PC) and old textbooks that may appear to be useless. What you no longer require can, however, become a lucky pot of gold for others. Instead of throwing it all away, sell your notes to make some extra money.
In some ways, this works both ways. You, as the seller, are compensated for your efforts at lectures. The buyer gets a better understanding of the course itself and can also spend more time listening, instead of writing. Furthermore, knowing that new students will continue to arrive, it would be a brilliant idea to make multiple copies of your notes. You would be able to sell the same material to more people this way. And more people means more opportunities to make money.
This makes it a simple way to make money in college. You get paid to sell something that is useless to you, resulting in a win-win situation. So, keep those notes handy; they could be your ticket to some extra grocery shopping session!
Sell your crafts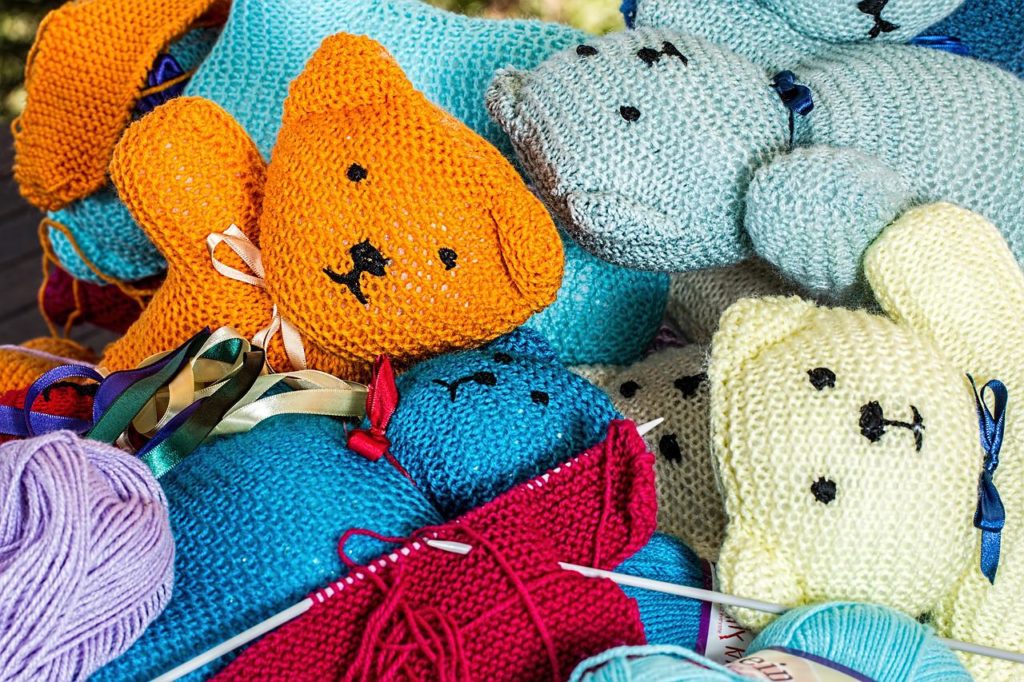 College students do not all spend their free time partying and playing video games. Others prefer to spend their free time doing things they enjoy, such as crafting beautiful things. If you are one of those creative people, you should know that you can make money from your creativity.
Sites like Etsy and Facebook Marketplace make this a breeze. With a wide range of categories, you are sure to find your own favorite craft there. All you need to do now is unwind and enjoy your hobby. After you've finished crafting, simply list your items on the marketplace of your choice. A few hours spent making bracelets or boiling soap could earn you a lot of money.
However, because there are so many creative people out there, making the sale itself may be difficult. Having a social media presence or spreading the word around campus should give you an advantage over your competitors. Who knows, with enough success, you might catch the attention of business owners and land a great job.
Something you do for fun can become one of the ways to make money in college with enough luck and dedication.
Freelance
Another excellent way to earn money in college is through freelance work. You would use your skills here without making long-term commitments. It could be thought of as a lighter version of working full-time. Additionally, business owners frequently hire college students for these positions.
The demand for freelancers is nearly limitless. If you enjoy photography, you will almost certainly be able to find freelancing work for some events. If you've ever wanted to start a blog or written one, you've already gotten a foot in the door of freelance writing. This is useful not only as a side hustle, but also as a way to gain field experience. Aside from that, freelancing can give you a taste of what it's like to work in such a position full-time.
However, it does not have to be something monumental. Any student can list all of their abilities on sites like Fiverr and see what happens. This could include everything from graphic design to virtual assistant and tutoring services. People will be interested if you have a wide range of skills or can provide something unique.
Having a good time while working? Check. Choosing freely what to do for a job? Check. Improving your writing abilities or doing something else interesting? Check. Making extra money from it? Check. All that remains is for you to open your laptop and begin searching for those sweet ways to make money!
Sell your old clothes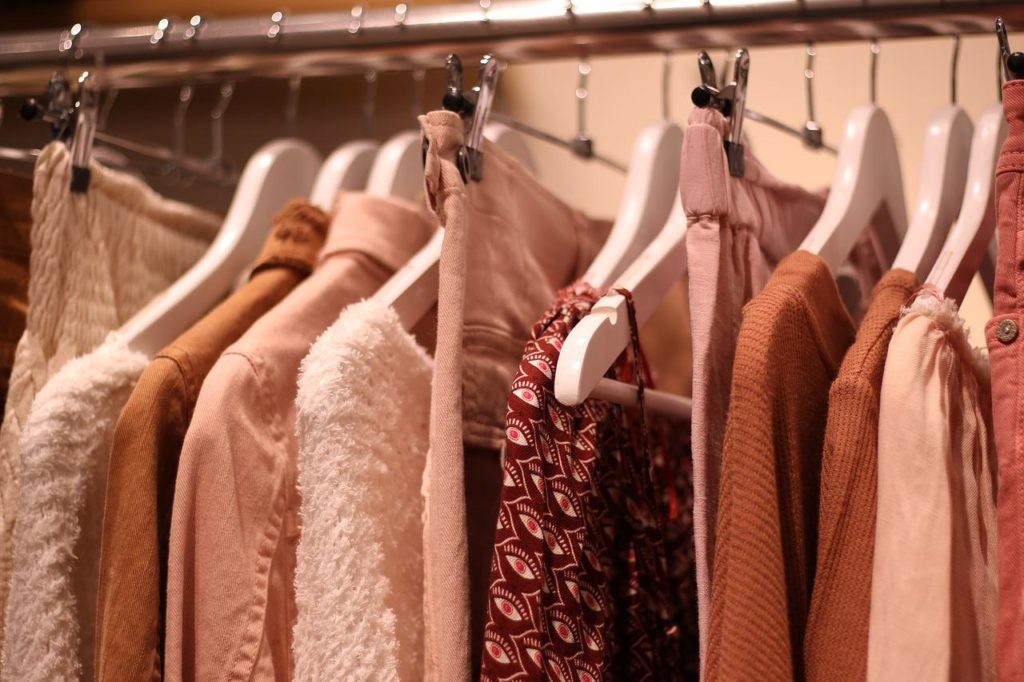 Everyone is guilty of purchasing clothes and then ignoring them. You tossed a t-shirt in the back of your closet after spending money on it. It now just sits there, gathering dust.
dust. You rediscover it during spring cleaning, along with outgrown jeans and an out-of-date dress. You might be tempted to just throw it all away, but that would be a huge mistake!
Clothing items that you no longer use, like the previously mentioned notes, can be a treasure for others. You can make extra money by selling them online instead of throwing them away. With calls for sustainability and changing fashion trends, it is very easy to find potential buyers for your out-of-date clothing.
There are numerous websites that serve as marketplaces for such items. There are also online forums and exchanges where you can sell your clothes for money, making it a good side hustle. Because these items are useless to you, it will be easy to let them go. Overall, you'd be cleaning out the overflowing closet while also earning money on the side. Sell your old clothes – it is a complete win-win scenario to improve your personal finance goals!
Passive income applications
What if we told you that you could make money by doing nothing? Is it too good to be true? Surprisingly, that is entirely possible with online passive income applications.
Honeygain is one of these applications. The idea is simple: you share your unused internet bandwidth with us and earn money in exchange. It only takes a few minutes to set up an account, download the Honeygain app, and keep it running on your device.
Honeygain is available on nearly every platform, so you should be able to use it right away. In this case, you would receive 3 credits for every 10 MB of traffic shared. One dollar is equal to 1000 credits. That's a simple way to make money! The credits continue to be credited to your account while you are attending a lecture, revising your notes, or walking around campus – the application handles everything for you.
Using Honeygain's referral system could be a great way to earn money quickly. The referral system grants you an equivalent of 10% of your referrals' daily earnings. Going around college campuses, sharing your referral link on social media, and 'hiring' prospective students is a successful strategy. They would receive a $5 sign-up bonus to encourage them to earn money.
If you are afraid for the safety of it, there is no need for that. Honeygain does not require any permissions and does not collect any personal information. It has no access to the contents of your device. Furthermore, the bandwidth you share is encrypted, making everything even more secure.
Passive income applications are an excellent way to earn money in college because they require no effort or time. You do nothing, but the money keeps coming in – perfection!
Online surveys
Using survey sites is one way to supplement your income. As the name implies, you take surveys and earn money in exchange. You would not need to leave your dorm room to earn money because everything is done online.
Online survey sites usually provide easy surveys to fill. This means that the job is simple and does not require a lot of time. It's similar to data entry jobs, but much more enjoyable. The cost of surveys varies by service, with longer surveys paying more. Some sites will pay between $0.50 and $1 per survey. They are typically used for market research and audience verification.
Because this is an online job, you can work from anywhere. Take a survey instead of sitting through a boring lecture! Turn your boredom into extra income – it's never been easier to make money.
House sitting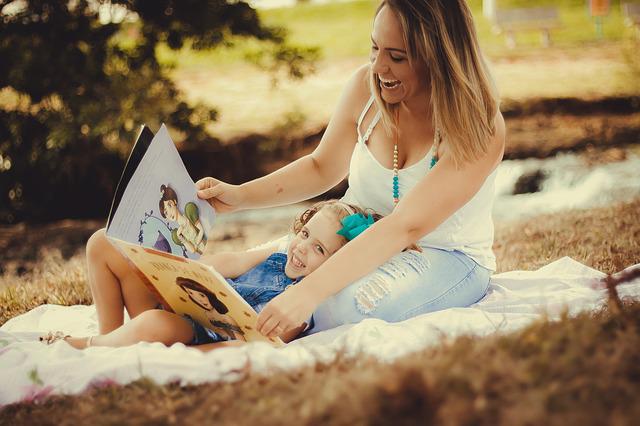 House sitting is one of the more convenient ways to earn extra money. In this position, you would be responsible for a house while the owners are away. The specific tasks vary depending on the client. Some may request that you perform chores and keep the premises clean. Others may simply request that you stay at the house and ensure that nothing bad happens. In either case, you'd be a temporary resident there.
Clients for this job typically hire college students because professional housekeepers are prohibitively expensive. The payment you receive also varies; some clients pay on an hourly basis (per hour), while others pay in bulk. Needless to say, the longer you stay, the more money you get. This is an exciting job because you will most likely be house sitting some magnificent homes!
If you like animals, that's even better. Your house sitting job could include pet sitting as well. If the house owner has pets, you will be responsible for them as well. And if it's a dog, you'll have to do dog walking. In some cases, the owners are willing to pay a premium for this service. Keeping that in mind, this could earn you a lot of money and help you pay off your student loan.
Overall, it is a well-paying and simple job. It should provide you with extra income that is greater than the minimum wage based on an hourly rate, making it an excellent way to supplement your income while in college.
Become a residence advisor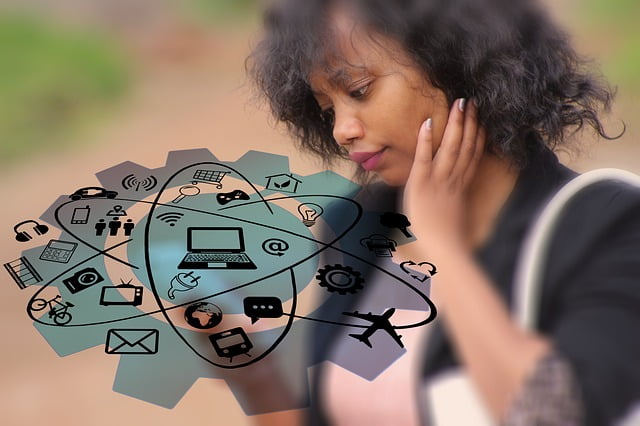 Another way to make extra money in college is to work as a residence advisor. This is a great campus job for those who enjoy being social. You would be a shoulder to cry on for your fellow prospective students in this position.
To make some extra money here, you'd need to make sure your college's students have a good time. This means several things. For example, you would need to be present to hear about the problems that your peers are experiencing. Sometimes all that is required is to be a good listener. On the other hand, you would be in charge of keeping the dorm in good condition. It may appear difficult, but it is one of the easiest campuses jobs that you can take.
When compared to jobs such as research assistant or teaching assistant, this one is a piece of cake!
Being a college residence advisor is also a great way to meet new people. You're bound to meet some like-minded people if you're informing fellow students about what's going on in your campus's community and acting as a campus tour guide. Socializing, having fun, and earning extra money – it appears that some dreams do come true!
Deliver food
If you have a car, delivering food could be a fun way to earn extra money. Since the pandemic, the overall landscape of catering businesses had changed dramatically, and eating out habits had died in favor of simply ordering food and eating it at home. This is fantastic news for you because you can get paid to do this side gig.
Food deliveries are simple to perform and frequently pay well. There are numerous apps available for this purpose, each with a different pay rate. If the payouts on one service are low, you can switch to another, maximizing your earnings overall. And don't forget about the hints – many services allow you to keep them all to yourself!
Aside from that, you get to set your own schedule for this gig. You can deliver food during the day if your lectures are in the evening (and vice versa). However, if you are extremely busy, utilizing even the smallest amount of spare time that you can find could be beneficial. A few dollars for some driving time can be both relaxing and financially rewarding.
Become a tutor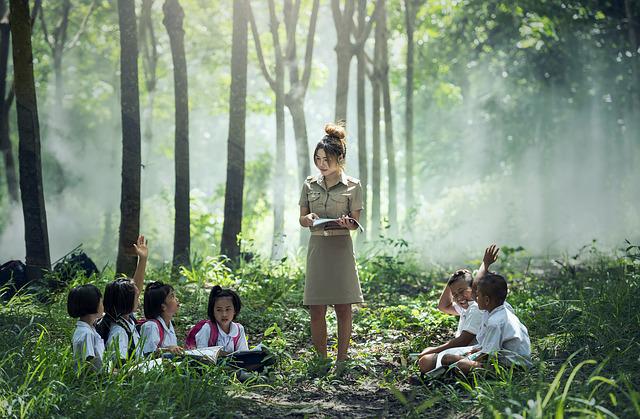 If you've already thrown out your old notebooks, you can become a private tutor for your classmates. This way, you can both help students achieve excellent academic results and earn extra money.
Sites like Tutorhunt, which provide listings of people looking for tutors, are a great place to start. They are all organized by category, so you should have no trouble finding your area of expertise. Tutors usually get paid by the hour. This makes difficult subjects more profitable since they usually take more time to explain fully, and could lead to some good money!
Tutoring is an excellent way to earn money that benefits both you and the student you will be tutoring. You could refresh your knowledge on a specific subject while earning money! Furthermore, you would have a flexible schedule based on your (and your students') needs, allowing you to work when it is most convenient for you.
Work at a campus bookstore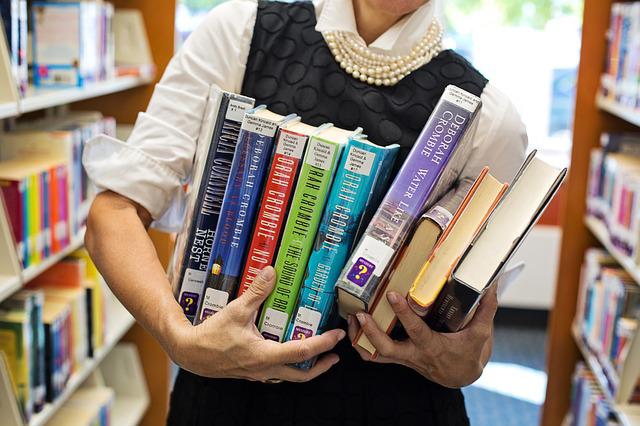 University education is a long-term commitment. The majority of learning is done through books, and while many students prefer to use ebooks, there is still a high demand for paper books. Some people prefer to learn this way, while others simply do not have access to an electronic version.
That's where the campus bookstore comes in, and you can even get a part-time job there. If you live on campus, it will be a short commute to your temporary workplace, and you will be able to request flexible hours.
This is a fantastic opportunity for part-time work because you will be meeting other students, having fun chit-chats, and, most importantly, earning money! When there aren't many customers around, you can spend your free time reading all the books in the store. Where else could you be compensated for doing all of that?
Work at local restaurants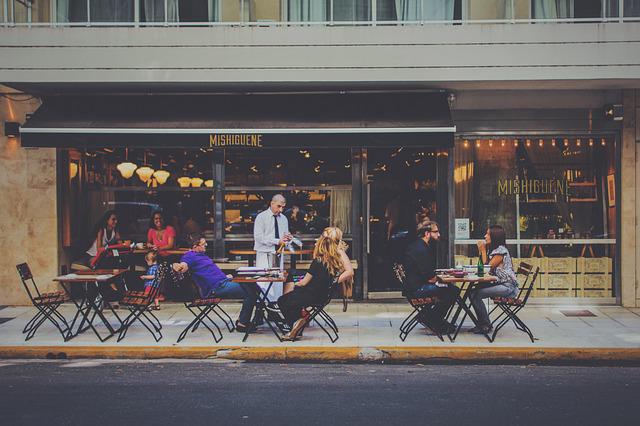 Working part-time at local restaurants is another excellent way to supplement your income. There are bound to be many restaurants near your campus (or where you live) where you can get started. Simply walking around for a while will almost certainly result in you finding a job opening and beginning to earn money.
This is a popular option for students all over the world because servers typically have flexible work hours and good working conditions. Aside from that, you will not only be paid for your regular work, but understanding customers may assist you in earning money through generous tips.
If one restaurant does not work out for whatever reason, there is no need to stop looking. As previously stated, there are usually numerous restaurants and coffee shops located throughout the area, and it is very unlikely that the single restaurant you worked in is the last place you can get paid to work.