In this comprehensive guide, we present our top picks for the best wireless headphones in 2023, designed for audiophiles seeking unparalleled sound quality and cutting-edge technology. Whether you're a music enthusiast, a gamer, or simply someone who values pristine audio experiences, these headphones will elevate your listening pleasure to new heights.
1. Sony WH-1000XM5 – Your Ultimate Noise-Canceling Companion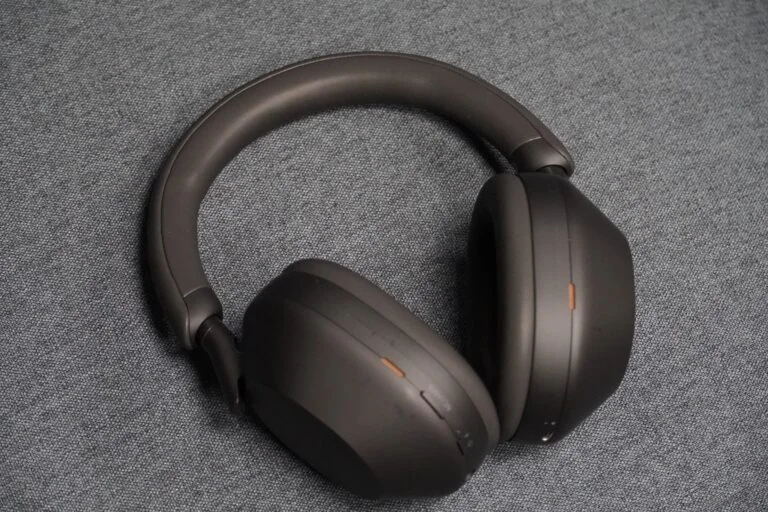 The Sony WH-1000XM5 headphones have secured the top spot on our list for good reason. Their exceptional noise-canceling capabilities immerse you in a world of pure sound, free from external disturbances. With industry-leading noise-canceling technology, these headphones actively analyze ambient sounds and adjust their settings accordingly. This ensures that whether you're on a crowded train or in a busy office, you can enjoy your music or calls without any distractions.
The WH-1000XM5 boasts proprietary 40mm drivers that deliver a wide frequency response, providing rich, detailed sound across all genres. These headphones also support High-Resolution Audio, reproducing music in its purest form, preserving every nuance of the original recording.
Additionally, the adaptive sound control feature intelligently detects your activity and automatically adjusts the headphone settings to match, ensuring you get the best possible listening experience in any situation.
2. Sennheiser Momentum 3 – Luxurious Design and Superior Sound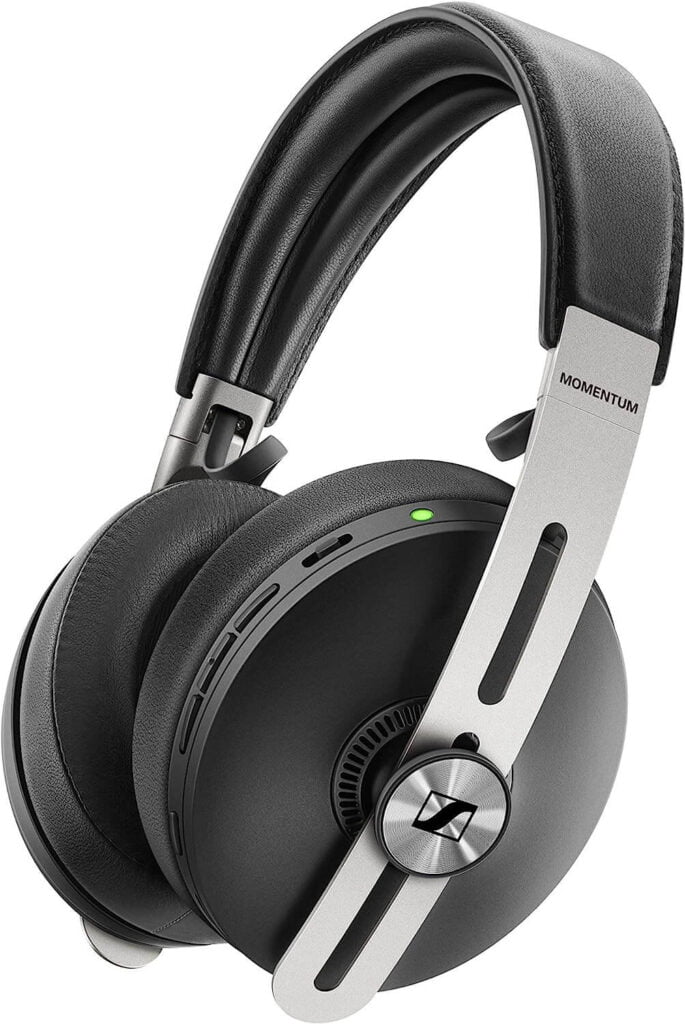 The Sennheiser Momentum 3 headphones offer a perfect blend of style and substance. Crafted with premium materials, including genuine leather and durable metal accents, their luxurious design exudes sophistication and durability.
Equipped with Sennheiser's proprietary 42mm transducers and support for high-quality codecs like aptX and AAC, the Momentum 3 headphones deliver a captivating and authentic listening experience. The bass is deep and impactful, while the midrange and treble frequencies are clear and detailed, allowing you to hear every instrument and vocal with exceptional clarity.
The headphones also feature an advanced Active Noise Cancellation (ANC) system, which blocks out external sounds effectively, making them ideal for long flights or noisy environments. Furthermore, the Transparent Hearing feature allows you to hear your surroundings without removing the headphones, ensuring your safety while on the move.
3. Bose QuietComfort 45 – Unmatched Comfort and Acoustic Performance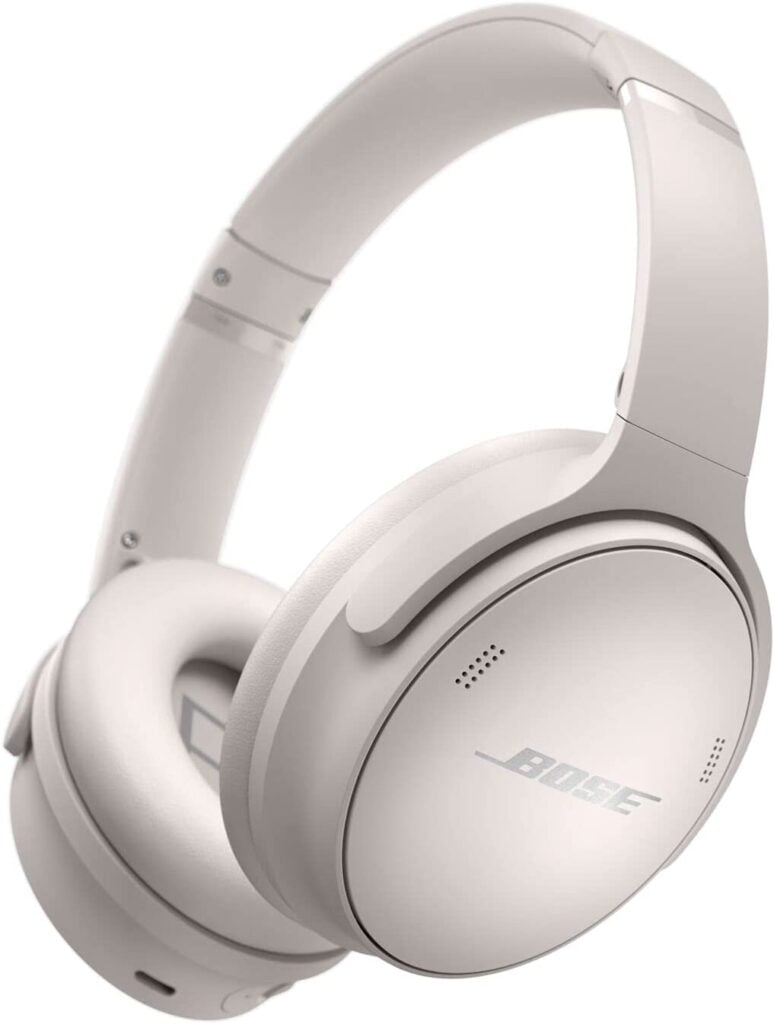 Bose has long been a pioneer in the audio industry, and the QuietComfort 45 headphones are a testament to their expertise. These headphones prioritize comfort, making them ideal for extended listening sessions. The plush, well-padded ear cups and adjustable headband ensure a secure and cozy fit, even during long flights or extended gaming sessions.
In terms of sound quality, the QuietComfort 45 excels with Bose's signature sound profile—balanced, clear, and immersive. The proprietary TriPort technology delivers deep bass and natural-sounding vocals, enhancing your audio experience.
Bose's renowned Active Noise Cancellation is integrated into the QC45, effectively blocking out external disturbances, allowing you to focus solely on your audio content. Moreover, the headphones offer an impressive 24 hours of battery life, ensuring they can accompany you on your longest journeys without needing a recharge.
4. Beats Studio Pro – Redefining Wireless Audio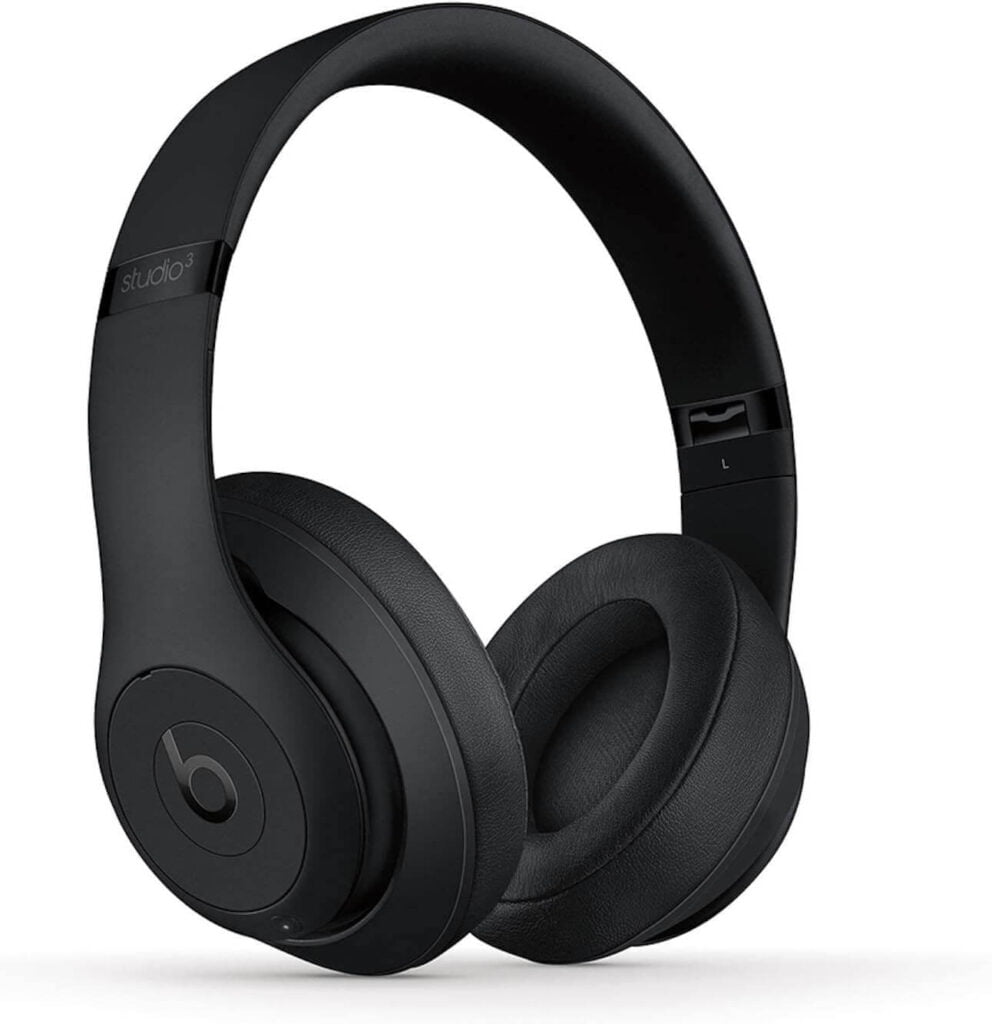 The Beats Studio Pro headphones stand out for their powerful bass and energetic sound profile, perfect for those who enjoy bass-heavy music genres. Equipped with the Apple-designed H1 chip, these headphones offer seamless connectivity and quick pairing with your Apple devices.
Beats Studio Pro features custom 50mm drivers that deliver deep, punchy bass while maintaining clarity in the mid and high frequencies. The Adaptive EQ automatically adjusts the sound output to suit the music genre you're listening to, ensuring an optimized listening experience.
The headphones boast an ergonomic design with soft ear cushions, providing long-lasting comfort for all-day use. The active noise-canceling technology blocks out external noises, immersing you in your music or calls without any distractions.
5. Audio-Technica ATH-M50xBT – Audiophile's Delight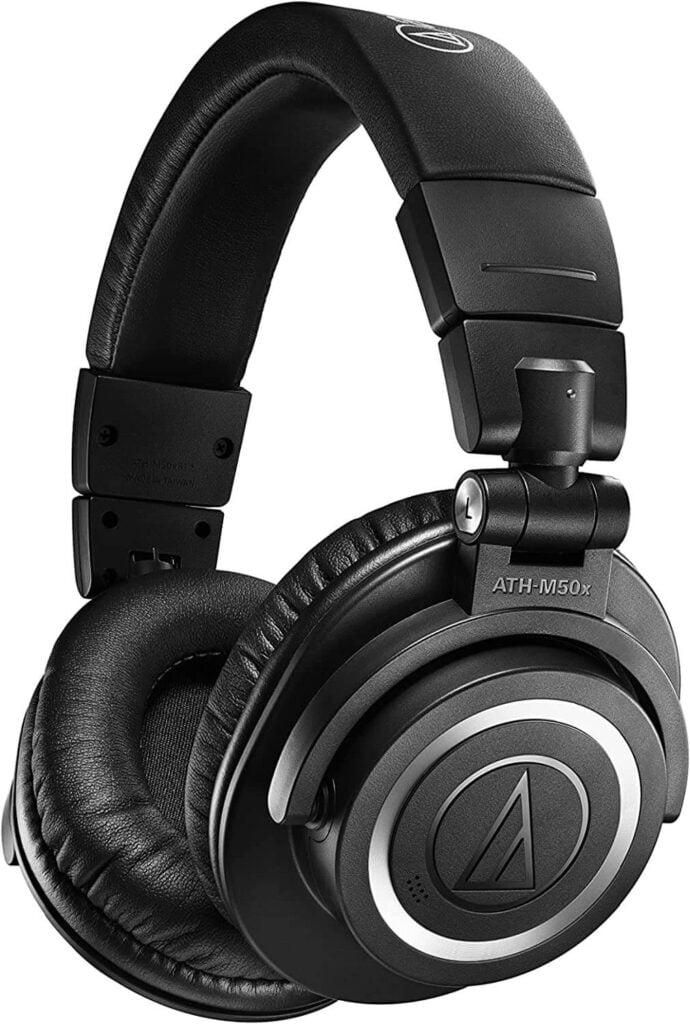 For the true audiophile, the Audio-Technica ATH-M50xBT headphones are a dream come true. Renowned for their exceptional audio clarity and fidelity, these headphones have garnered a cult following in the music production and audio engineering communities.
The ATH-M50xBT employs large-aperture 45mm drivers with rare-earth magnets and copper-clad aluminum wire voice coils, resulting in an extended frequency response and accurate audio reproduction. The bass is deep and controlled, the midrange is smooth, and the treble is detailed without being harsh.
These headphones feature touch controls on the ear cups, allowing you to play/pause, skip tracks, adjust volume, and manage calls with ease. The collapsible design makes them easy to store and carry, and the 40-hour battery life ensures you can enjoy your favorite tunes for hours on end.
6. Jabra Elite 85h – Smart Sound, Smart Design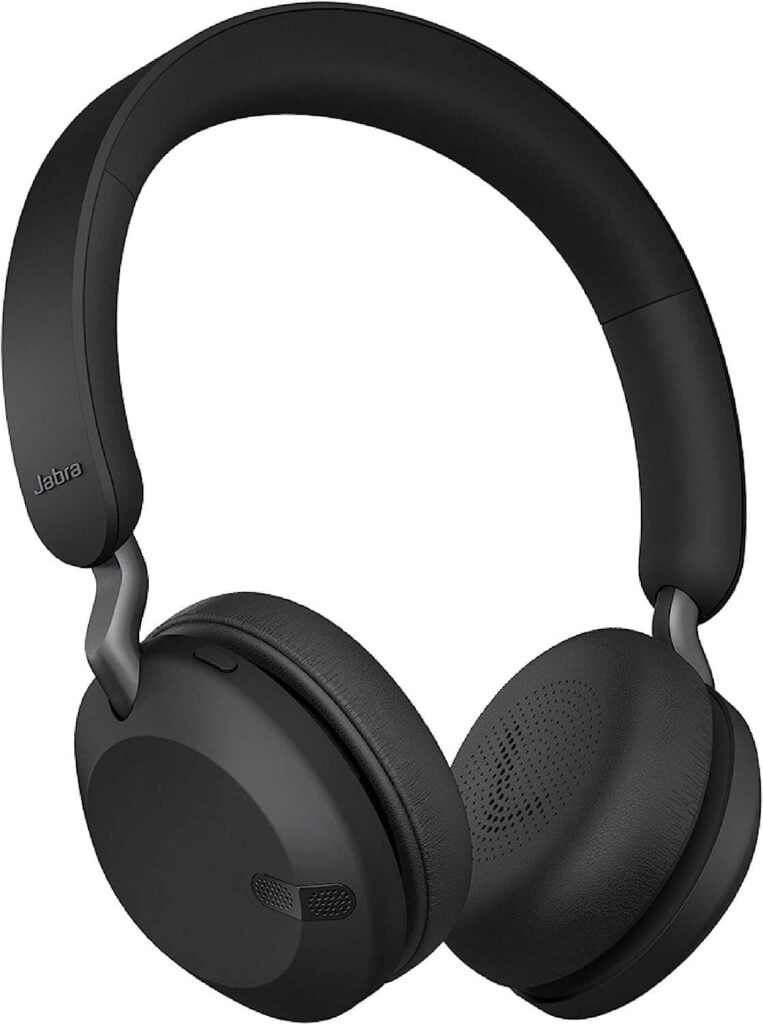 The Jabra Elite 85h headphones combine intuitive features with remarkable sound quality. Equipped with AI-powered SmartSound technology, they adapt to your surroundings, automatically adjusting the audio settings based on the ambient noise levels.
The Elite 85h features custom-engineered 40mm speakers that produce a balanced sound profile with rich bass, clear mids, and crisp highs. These headphones support multiple voice assistants, enabling hands-free control and quick access to information.
With a comfortable over-ear design and plush memory foam ear cups, the Elite 85h ensures a snug fit for extended wear. The Smart Active Noise Cancellation effectively blocks out unwanted sounds, making them perfect for busy urban environments or long-haul flights.
7. Bowers & Wilkins PX7 – Immerse Yourself in Hi-Fi Audio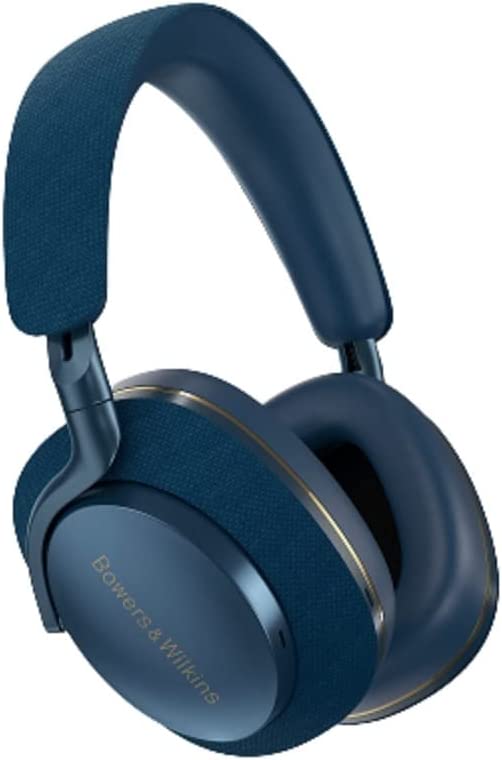 The Bowers & Wilkins PX7 headphones are engineered for true audiophiles who demand high-fidelity sound. These wireless headphones boast 43mm drivers that produce stunningly detailed audio across the entire frequency range.
The PX7's adaptive noise-canceling technology offers three customizable levels of noise cancellation, allowing you to tailor the listening experience to your preferences. The headphones also feature an innovative 'Ambient Pass-Through' mode, which lets you hear your surroundings without taking off the headphones, ensuring situational awareness.
With a luxurious design, including carbon-fiber arms and soft leather accents, the PX7 showcases a premium aesthetic that matches its exceptional sound performance. The headphones' battery life extends up to 30 hours with ANC activated, ensuring that you can indulge in a high-fidelity audio experience for extended periods.
8. Bang & Olufsen Beoplay H95 – The Epitome of Elegance and Sound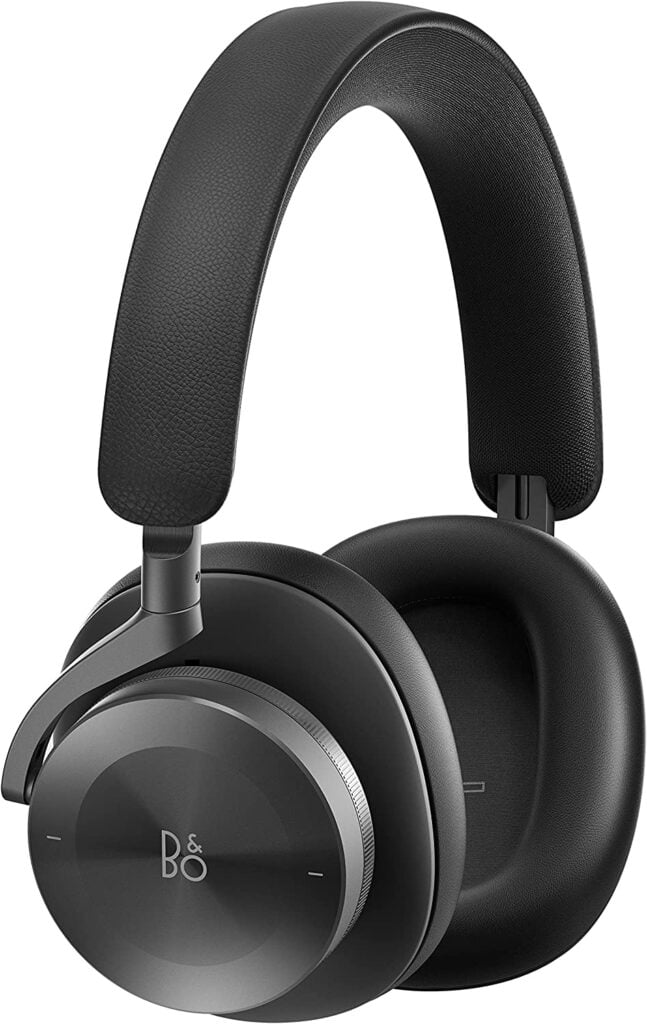 Bang & Olufsen's Beoplay H95 headphones are the embodiment of luxury and audio excellence. Handcrafted with care, these headphones are as much a work of art as they are an audio accessory.
The Beoplay H95 boasts custom-designed titanium drivers that deliver an expansive soundstage and exceptional sonic accuracy. The headphones support a range of high-resolution codecs, ensuring that you experience your music exactly as the artist intended.
The hybrid active noise-canceling technology effectively reduces external noise, allowing you to focus on the nuances of your favorite tracks. The plush lambskin ear cups and memory foam padding provide unparalleled comfort for extended listening sessions.
9. AKG N700NCM2 – Superior Audio Engineering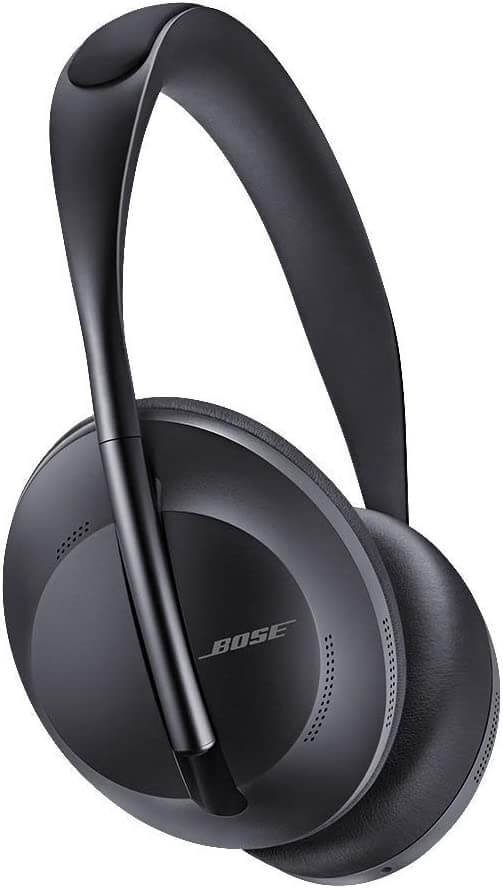 The AKG N700NCM2 headphones are the result of meticulous audio engineering. They deliver exceptional sound accuracy and detail, catering to audiophiles who appreciate a neutral sound signature.
The headphones feature AKG's reference-class sound, with 40mm drivers that reproduce audio with stunning precision and clarity. The bass is tight and controlled, the midrange is warm and natural, and the highs are crisp and well-defined.
The N700NCM2 offers adaptive noise-canceling, which adapts to your environment, ensuring you can fully enjoy your music without any distractions. The long-lasting battery provides up to 23 hours of playtime with ANC activated, making them perfect for long trips or extended listening sessions.
10. Marshall Monitor II A.N.C. – Vintage Vibes, Modern Tech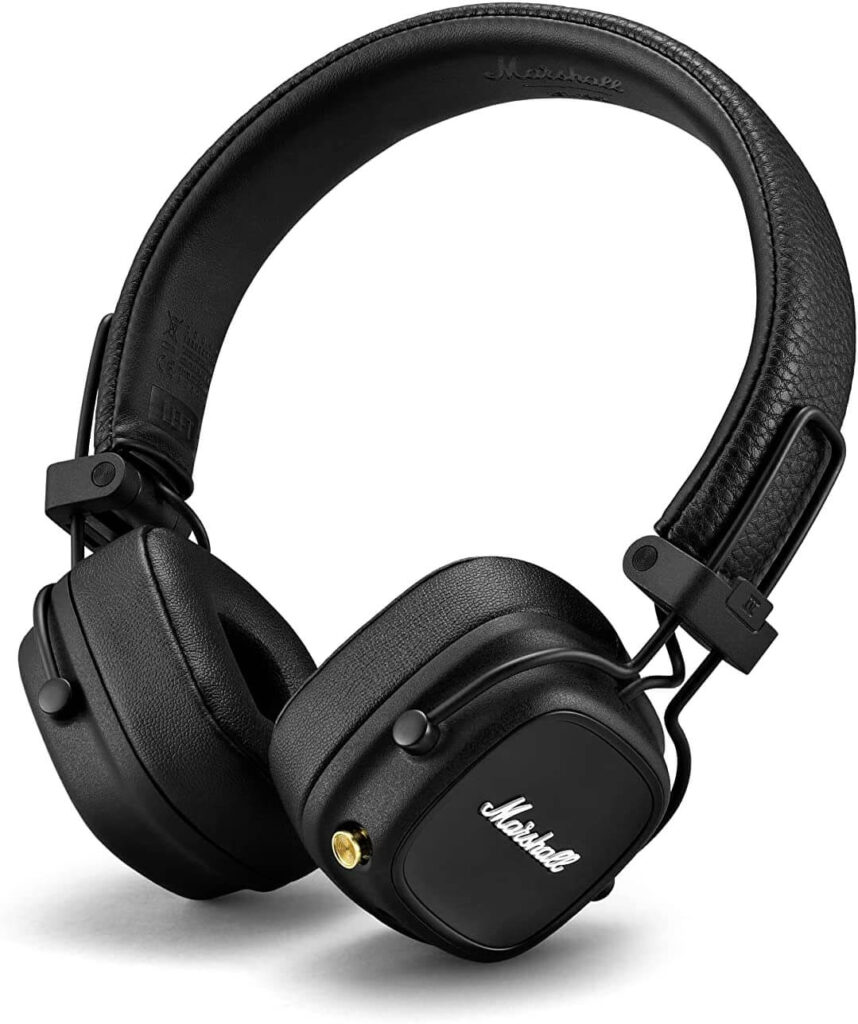 Marshall's Monitor II A.N.C. headphones offer a unique blend of vintage aesthetics and modern technology. The iconic design pays homage to the brand's heritage, while the active noise cancelation ensures that the audio output is as cutting-edge as ever.
The custom-tuned 40mm dynamic drivers provide a rich and detailed sound signature, with enhanced bass response that adds depth to your music. The headphones feature a Multi-Directional Control Knob, allowing you to adjust volume, skip tracks, and even activate voice assistants effortlessly.
The Monitor II A.N.C. headphones deliver up to 30 hours of wireless playtime with active noise cancelation, ensuring you can rock out to your favorite tunes all day long. And when you need a quick boost, a 15-minute charge provides up to 5 hours of playback.
In conclusion, the world of wireless headphones in 2023 offers a diverse array of options, catering to every audiophile's unique preferences. Whether you prioritize noise-canceling capabilities, exceptional sound quality, or a combination of both, there's a perfect pair of headphones waiting for you.
Remember, when choosing the best wireless headphones, it's essential to consider factors such as comfort, battery life, and connectivity options, in addition to sound performance. Each of the headphones listed above excels in these areas, making them the top contenders in the market today.